H3AR proposes multipurpose 'Watertower' skyscraper for Sudan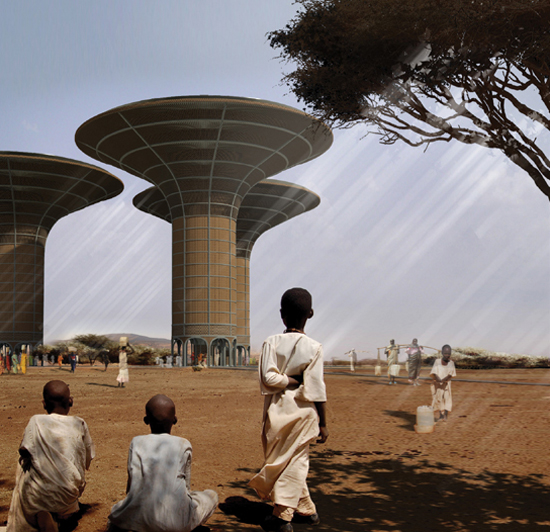 Eco Factor: Sustainable skyscraper to be made using natural materials.
The shortage of water and land has resulted in political unrest in Sudan for decades. However, the recent discovery of the world's tenth largest underground lake in the region by scientists from Boston University can end the conflict if the lake is managed correctly. Designers at Polish firm H3AR Architect and Design have proposed a multipurpose Watertower skyscraper that can allow access to underground water through the application of water pumps.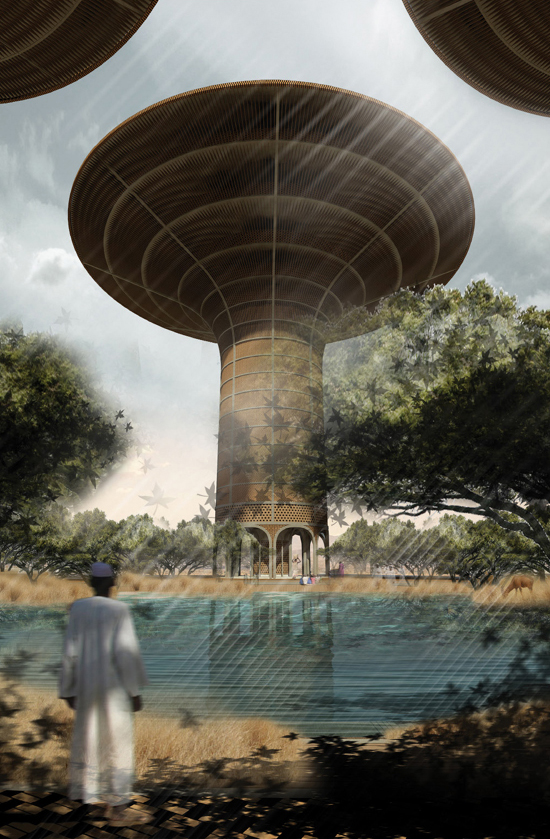 The tower is designed to be constructed from natural materials that include sun-baked bricks and a rough mixture of earth, cement and water. The choice of the materials represents the desire to introduce alternative and sustainable technologies within a context that is tied to standardize though not always optimal building practice.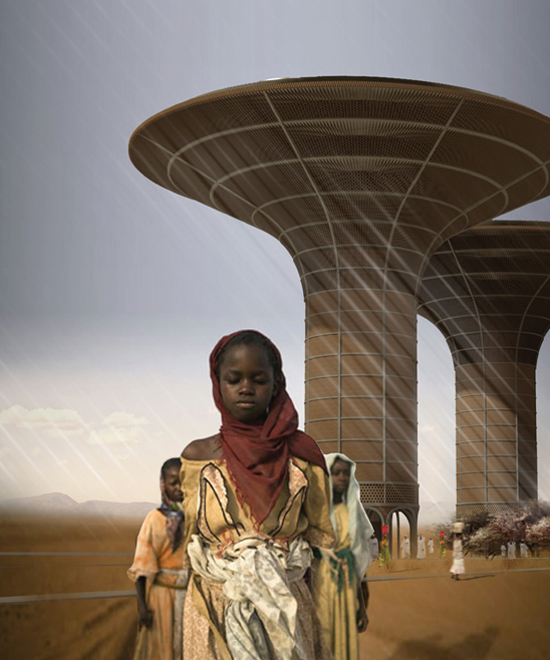 The building also provides space for a water treatment plant, a hospital, a school and a food storage center. Two water circulation processes would be in place, first set will extract water to heat and cool the building in addition to be accessible for the users, and the second set will use extracted water for the building's kitchen and toilets.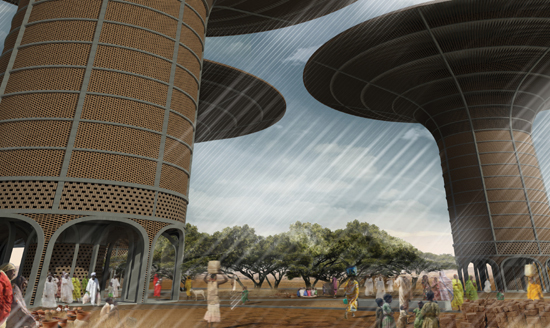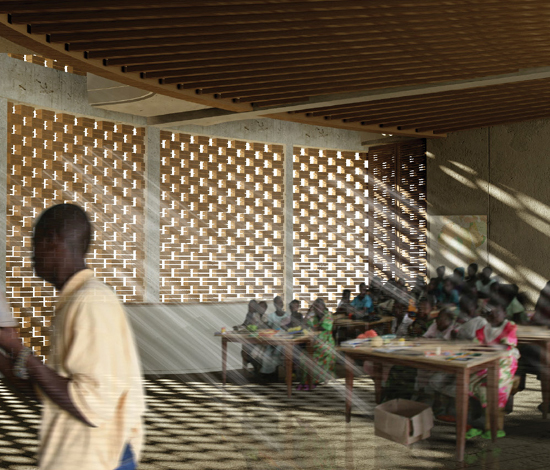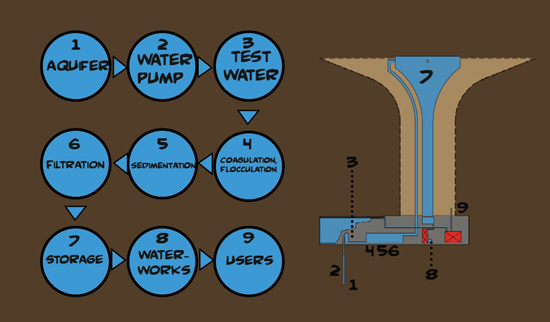 Via: Designboom