Guide to installing faux wood crown molding
As a house owner, you may think of beautifying or even renovating your house. This may range from installing a doorknob to installing crown moldings on your ceiling. Crown moldings lend your house a dramatic look and boosts the glam quotient your house. The popularity of crown moldings led the manufacturers to develop faux wood molding which is cost-effective. Here we are describing installation process of faux wood crown molding in your house.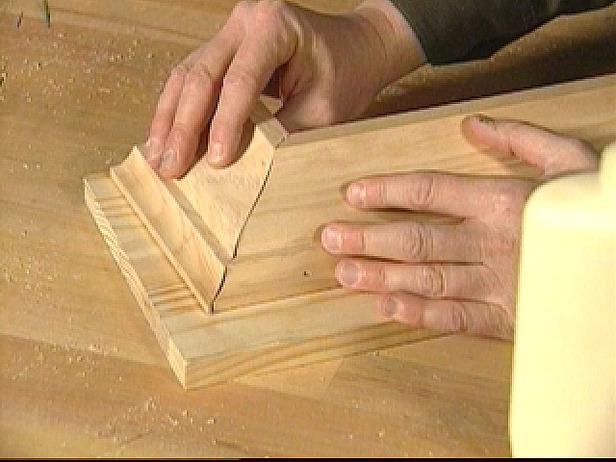 Things that you will need :
1. Electric miter saw
2. Wood putty
3. Coping saw
4. Stud finder
5. Tape measure
6. Nail gun
7. Caulk
8. Level
Instructions

1. Start with measuring. Start with measuring the wall where you intend to install the moldings. You need to be accurate with the measurements as you will buy the crown molding accordingly. Buy some extra to make sure that you have enough. Then use the stud finder to find out the wall studs. Once you have located them, mark them as this will help you to nail the crown moldings directly into the wall studs. Use a level to ensure whether the wall or ceiling is level. If you find some unevenness, then level the area using caulk and some joining compound. You can do this after you have installed the crown moldings.
2. Measure and cut the moldings. After you have bought the moldings and the other necessary materials, take the first molding and measure it. After that, cut an edge of the molding so that it fits perfectly fine against the adjoining wall. Take another molding and turn it over in such a way that the flat suface faces you. Place the molding over the alreday nailed in molding. Make sure that it fits snugly. Place this molding on a miter saw and cut it 45 degrees angle. Use a pencil to mark the mitered edge. After you have marked the edge, use a coping saw to the marked edge and cut out any extra wood, if necessary. The other end of the same molding has to be cut straight so that it fits perfectly against the wall. The coped end should be perpendicular to the end of the molding which is already nailed. Nail this piece of molding as well. You have to repeat the same process to install the other faux wood moldings.
3. Use caulk or wood putty. There will be unfinished corners after you have completed installing the moldings. You can use caulk in the molding corners, if you wish to paint them. You can also use wood putty in the molding corners, if you desire to keep a natural look. This choice depends completely on your personal taste.
4. Fixing other odds. If you happen to find bows in your ceiling or wall, when you are installing the moldings, then you are in need of a plaster or drywall repair. Extreme kind of bowing is caused due to water damage. So you may also take necessary precautions to prevent that. If the bowing of the ceiling or wall is very severe, then you may need to seek help from the professionals.
This job involves the use of many materials which are not very safe for children. So, while you work make sure that you do not have unattended children around you. You will have to mount the ladder repeatedly, so keep a helper with you who will help you with the measurements and other necessities. You will have to keep in mind that the decoration of the room has to be consistent. The moldings are decorative pieces and so it is essential to ensure that they are doing just that. So, install these moldings on your doors and windows as well to create the right balance. Install baseboards which complement your faux wood moldings. You can also try and complement the height of your ceiling with the width of your crown moldings. When you are mounting the moldings, try and make holes into the moldings before you install them. Use a cordless drill for this work as it will reduce the risk of trim splitting. While purchasing the moldings, buy at least some extra as it is very important that you have enough, if you happen to make mistakes. Also keep the golden rule in mind that you can measure as many times as you need to but cut just once.