Eco Recycling: Ovetto adds an ergonomic and stylish touch to recycling trash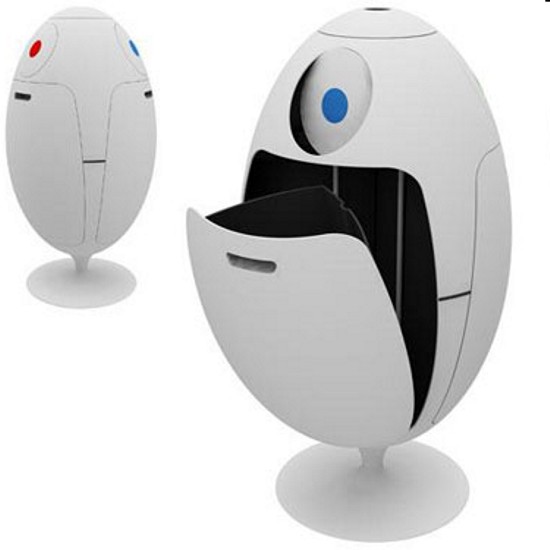 EcoFactor: A stylish and sleek recycling bin that enables you to dispose of trash in a safe and green fashion.
The term "Ovetto" apparently means "recycling egg," and this giant egg-shaped recycling bin surely lives up to its name. Ovetto is a wonderful and ergonomic recycling bin designed to fit perfectly into an urban setting and dispose of waste in an effective manner. Waste disposal systems are often neglected, as people just ignore them as a place where they throw everything that does not interest them. Most often we do not even take care to put the trash in the right container, so we mix toxic waste with the biodegradable. Designed by Gianluca Solid, Ovetto is a concept design that has space enough for you to stop worrying about emptying the bin often.
It has a capacity of 15-17 liters and might be priced around $250. As it is a concept design, we do not know when it would hit the stores, if ever. The spacious interiors that help in air circulation and the design pattern make it perfect for a modern home.
The Dark Side:
A recycling bin that is priced at $250 will further fuel the notion that fancy green gadgets are for the select few that wish to parade their obsessions. The design also has different compartments for various waste so that they stay separate and clean!
Via: TheDesignBlog