Green Lingerie for green Christmas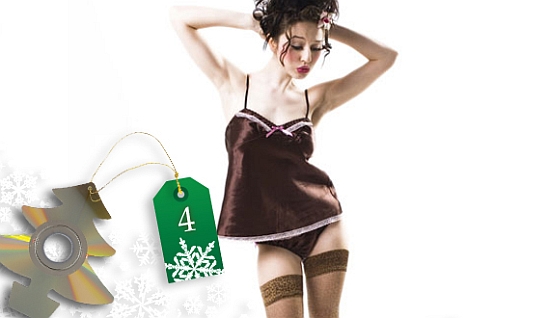 Its holiday season and many guys would be planning to gift lingerie to their girlfriends or wives. Such gift holds more importance specially if it is soft for both the skin and the environment. For all those folks who are getting interested in my talks here I present to you a range of ethical lingerie that has been prepared by keeping the environment in mind.
Enamore's Peek a Boo Lingerie is the winner (Pictured Above), this UK-made ecofriendly lingerie is made with 60% hemp and 40% silk. But this sexy-looking lingerie does not come for at a pocket friendly price though; the range starts at £81 and is available from Enamore's Online Shop.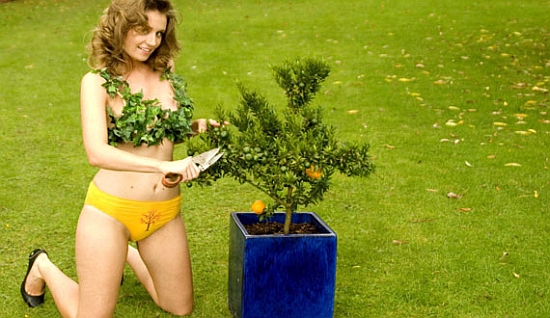 Another one in the race of developing ecofriendly lingerie is Green Knickers (pictured above), this range has something for everyone, right from silky hemp knickers to colorful 100% organic and Fairtrade seasonal pants specially made for girls who want to change from those old custom frills. The company is also offering a range of unique bamboo undies, which they claim are as soft as cashmere and are super-sustainable. Another good feature of the range is that they come in a beautiful gift box that too is recycled. The range starts at £15 and is also available online.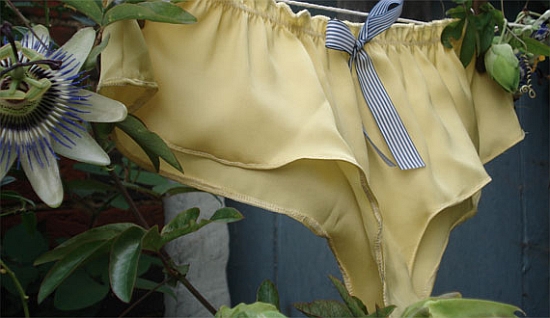 Luva Huva is also selling pretty Luva Huva underwear (pictured above). The range includes sustainable and inexpensive girlie knickers and bikini bras. The entire range is handmade from silk and cotton that would otherwise have gone to landfill. This range starts at £8 and can be bought directly from the Luva Huva store.
Via: Smart Planet