Green Gifts: Christmas tree made from recycled cardboard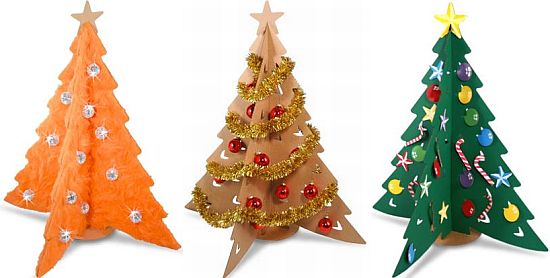 This Christmas make sure your loved ones don't go for the evergreens for decorations. Gift them an eco-friendly Christmas tree instead that has been made of cardboard. The trees measure 3 feet in height and 3 feet in width and have been created from flat cardboard sheets. The trees have plenty of space to hang the cardboard ornaments that ship along with the tree. The trees can be purchased for $22.95 at Auction INC.
Enjoyed this post? Please share the love...