Google goes organic in style!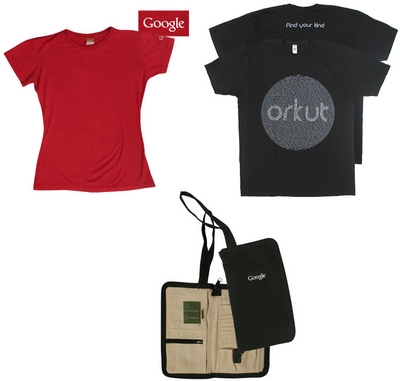 Google is now trying to satisfy your green sense. That's right; the net rulers have decided to go eco-friendly. They have launched various products for their loyal supporters on their own "Google Store".
Now we all know that Google has got a great habit of surprising us & the world at large. They really have one heck of a creative team working there considering they come up with some of the most wacky & unconventional ideas. Remember the time when they launched "Google Earth", offering a view of any selected part of earth. That has not gone down well with many in the world, but that surely is not stopping the net giants.
But here is an innovation that will definitely be welcomed by all. They have launched an "Organic cloth line & accessories". To start off there is ladies t-shirt made out of Bamboo & cotton & is 100% organic. Then there is 100% organic Hemp travel organizer made out of the Hemp plant & infant cotton rib hat. Seems like their products cater to every member of the family.
Now, it's nice to see more & morre people stepping into the eco-friendly arena. Competition in this regards is most welcome. I'm pretty sure Yahoo is taking a look at this. They might just be the next in line. Maybe Ralph-Lauren? I sure hope people encourage such products as they seem to be the right step forward.