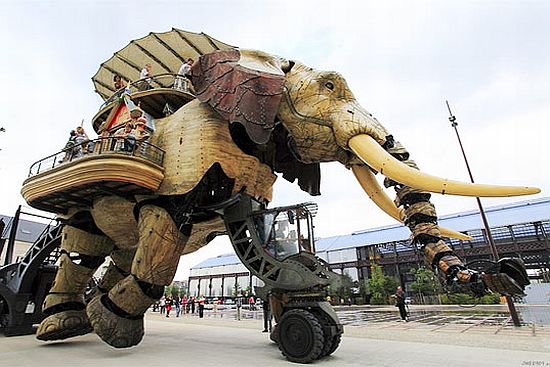 Eco Factor: Giant sculpture made using recycled materials.
A team of French designers have taken recycling to an extreme by building a gigantic mechanical elephant sculpture using over 45 tons of reclaimed wood and steel. Built as a part of the Machines of the Isle of Nantes, the sculpture has been inspired by the Sultan's Elephant, an interactive show featuring a mechanized elephant.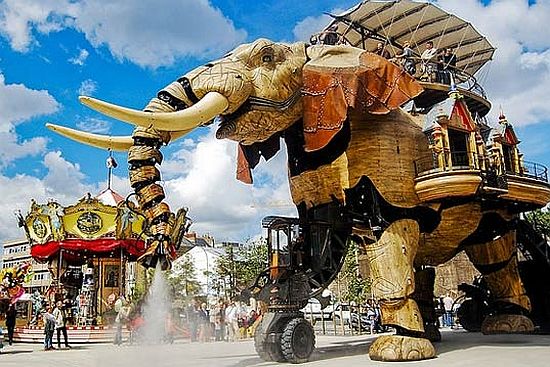 The robotic sculpture can carry up to 49 passengers at a time on a 45-minute walk. Though the power source has not been detailed, we hope that the beast runs on electricity to even better its green credentials.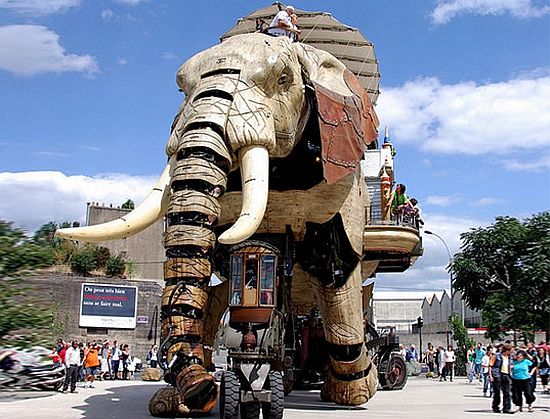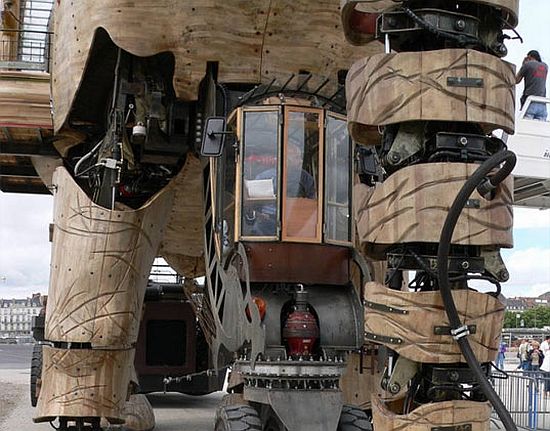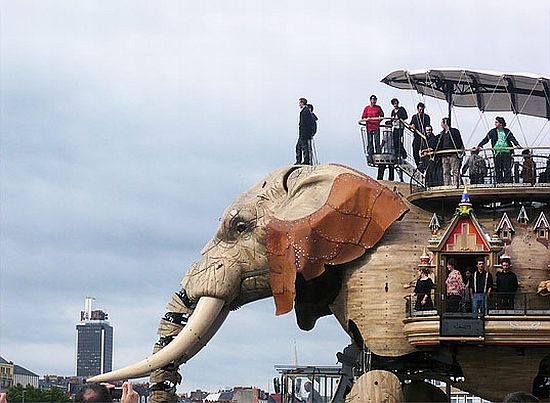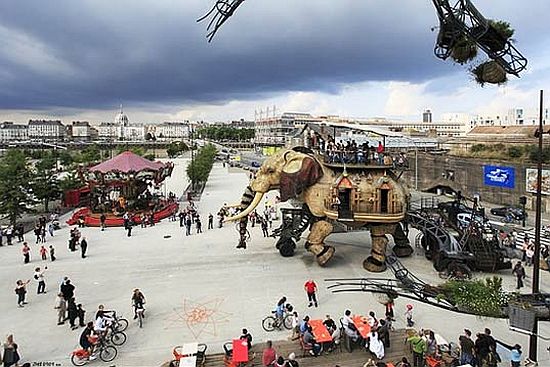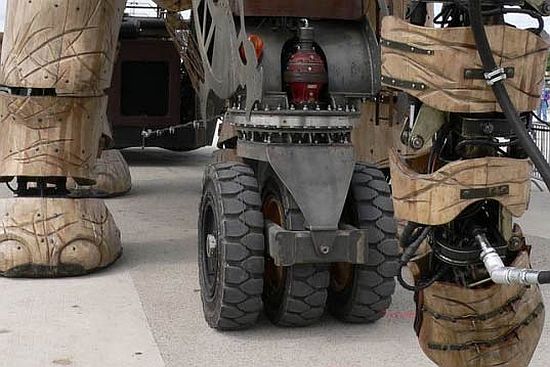 Via: Inhabitat