German railway system to be entirely powered by renewable hydroelectricity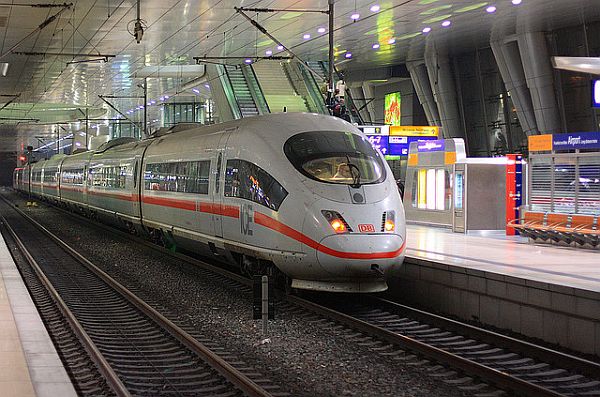 Statistically, hydroelectricity provided around a significant 20 percent of world's electricity need in 2006. Its massive importance is further 'fueled' by the fact that of all electricity produced from renewable sources, hydroelectricity alone accounted for a whopping 88 percent. Now, to accentuate on its further utilization as a low emission alternative to fossil fuels, German energy company RWE announced a 15 year contract that will provide hydroelectricity for the country's national railroad establishment – Deutsche Bahn.
According to the company, currently RWE supplies around 900 GWh of electricity per year (to the rail company), which is enough to generate power for 250,000 German households every year. The hydro-power is harnessed from indigenous rivers such as Mosel, Saar, Rhine, Ruhr and Rur. On the other hand, Deutsche Bahn in itself is touted to be the world's second largest transportation company, which serves around 2 billion passengers per year. So the conscientious deal certainly marks a big occasion in the field of sustainability, as the scope of things speak for themselves.
Ruediger Grube, CEO of Deutsche Bahn, made it clear that the German railway is already looking forth to get its total quota of electricity entirely from renewable sources. The ambitious and adamantly 'green' declaration is seen to be an extension of the German government's aim to meet the country's electricity demands using only renewable sources by 2050.
Via: Dalje