Georgian CCHR promotes sustainable architecture with an insulating green roof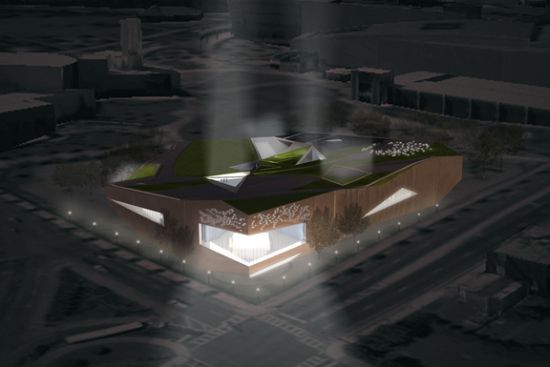 Eco Factor: Sustainable building proposal with green roof and photovoltaic cells.
Antoine Predock Architect in collaboration with Perdock_Frane and Moody-Nolan have designed the Center for Civil and Human Rights (CCHR) for Atlanta, Georgia that expresses the universal and timeless struggles for human and civil rights. The architecture has been designed to have a quieter exterior articulation, which then eventually emerges as a unified force of nature.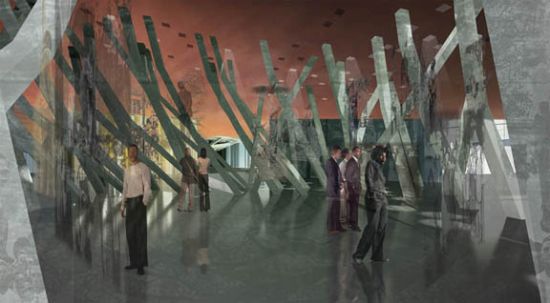 While normal roofs waste space and are hidden from view, the new CCHR's roof will be layered with a patchwork of gardens, that apart from adding a green touch to the architecture also serve as natural cooling systems. These Gardens of Serenity present strength through diversity and variety, while evoking potent memory landscapes embedded in the collective conscience of the Civil Rights struggle.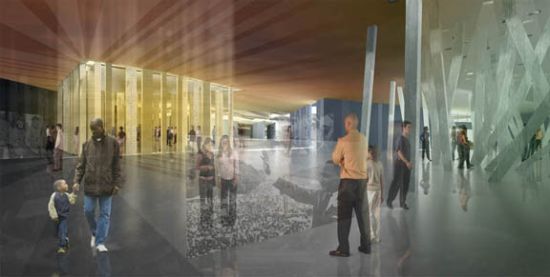 The interiors of the building are quite different from its exterior – rich and teeming with activity, learning, outreach and exchange. There are two main components of the interior space — one based in the exhibition narratives and the other based in the activist centers of meeting spaces. Apart from the green roofs, the architecture is home to several other environmentally friendly features at several levels. Acting as a filter, it catches precious rainwater and percolates it through a visible system of furrows into cistern pools that are located underground.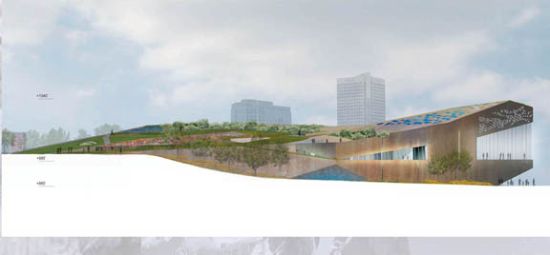 The roof acts as thermal mass, insulating the interiors from the scorching summer sun. Photovoltaic panels are also embedded into the angled planes at optimal solar orientation. The overall architecture has been designed to maximize passive systems. Moreover, the active heating and cooling systems also seek to reduce fossil fuel consumption, introduce fresh air and utilize the mass of the earth for heat exchange.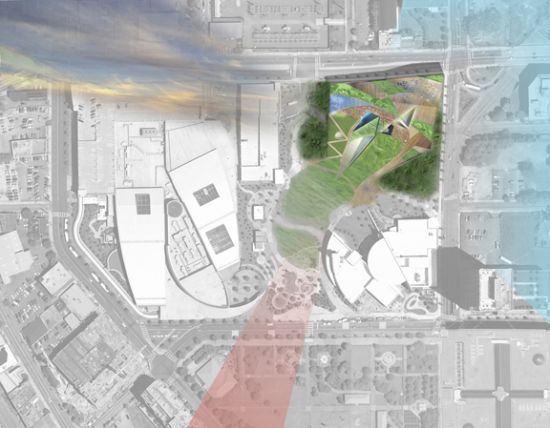 Via: Antoine Predock Architect