Genetically modified termites for converting biomass more efficiently into ethanol!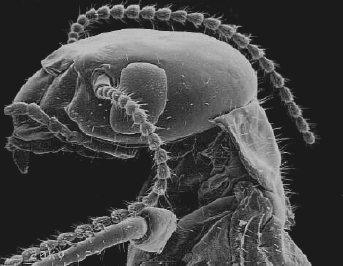 Pix: Using proprietary DNA extraction and cloning technologies, scientists have isolated the cellulose-degrading enzymes found in termites and created industrial ethanol production enablers.(Courtesy: University of Toronto)

With the increasing trend and necessity of turning biomass to ethanol, with a view to curb global warming, the scientists are busy in their labs modifying plants and or bacteria genetically.
So is also with Dupont Australia with a view to convert biomass more efficiently into ethanol. But, Diversa Corporation has discovered http://renewableenergyaccess.com/rea/news/story?id=46014that termites are efficiently digest cellulose and turn it into energy.

Thus, they are imitating the enzymes inside the critters to help them accelerate the breakdown of plants into ethanol.

Pix via: Renewable Energy Access