Garbage Architects make stunning staircase from trash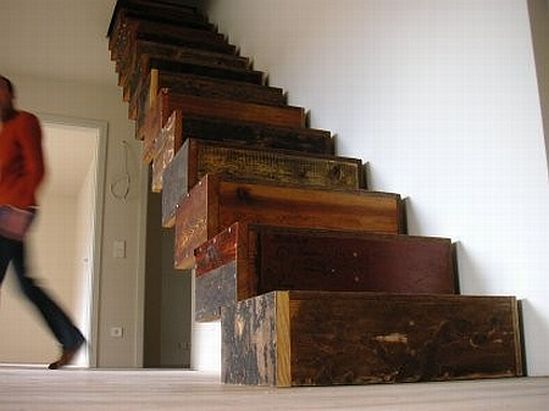 Talk about being a trashy designer. Apparently, one Mr. Jan Korbes took his trashiness all too seriously and decided to make a whole staircase from discarded wood and other materials. Reusing remnants of recovered antique floor wood and construction wood from the castle itself, this rather impressive staircase is currently installed at the spectacular Schloss Wiesenburg. Built in co-operation with Judith van der Meer, the stairs are constructed in the 'shape of add-on boxes supporting itself as a constructed, empty beam.' Korbes and his team have christened themselves as the 'Garbage Architects' and claim to 'operate on borders of architecture, engineering, and design and create new products from old materials' with their designs originating from the 'material itself, by listening to its own composition, history, or local and social context.' Gosh, that's a heavy philosophy for a wooden staircase!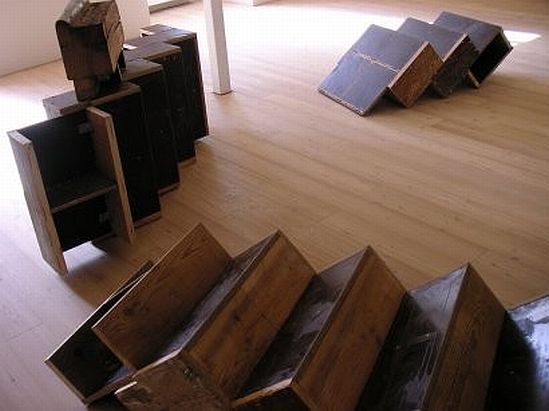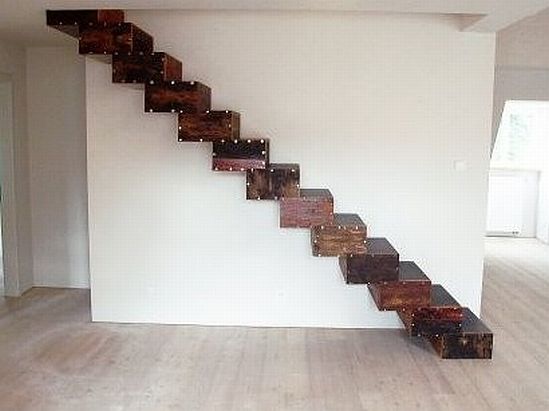 Source: Move Your Mind, TreeHugger
Enjoyed this post? Please share the love...