Future Perfect: Powering your house with your EV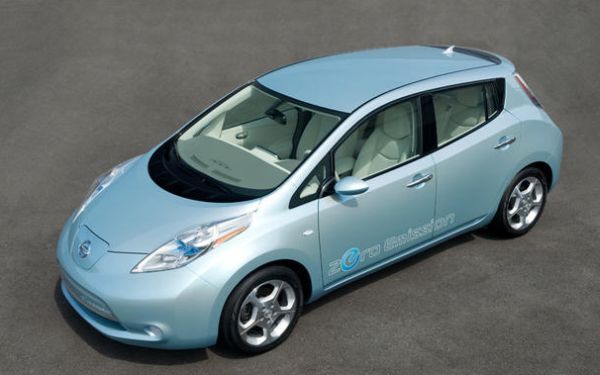 What's happening right now?
With increasing visible effects of global warming on ecosystem around the world, people have begun to think about the ways and means of saving environment by minimizing the use of technology that is hazardous to the environment. Now, more and more eco-friendly and 'non-renewable energy saving' technologies are coming to fore. The concept of electric vehicles is one such technological innovation that helps in reducing the use of non-renewable resources like petrol/diesel and thus contributes in a clean environment.
Now, a large number of car manufacturers are planning to launch electric cars on the market. Some companies have even launched their electric vehicles on the market and people have shown enthusiasm in buying these cars. Currently, all electric vehicles need plug-in charging which is generally done at home by the owners but now manufacturers are planning to launch cars that can power homes, as and when required.
Trends
1. Nissan Looking To Give Leaf the Ability To Power A Home
Nissan is planning to upgrade their utility vehicle, Leaf, with such a technology that will enable the owner to power the home in case of an emergency. The upgraded model will be able to store as much as 24KWh of electricity. On an average, that much of electricity is quite sufficient to run a household for an entire day. A team of engineers at Nissan is working very hard to find out a way for discharging power. Right away the team is short of any such technology which can reverse the flow of energy from the vehicle to a home. It is expected that by the end of this year, they will be able to do something about it.
2. Sharp Develops Intelligent Power Conditioner That Enables Electric Vehicle Batteries to Be Used as Storage Batteries for Home Power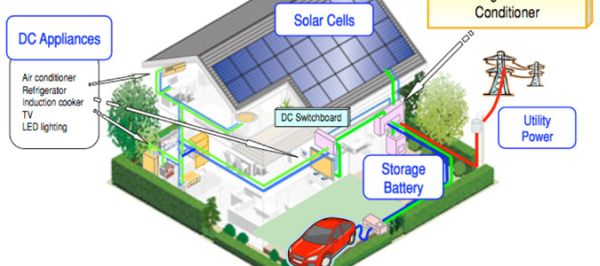 Sharp has come up with another innovative technology. The company is trying to give power to homes through their cars with the help of a technology called intelligent power conditioner that will help in enabling EV cars in supplying power to homes in the time of need. In near future, it is expected that with the rise in usage of EV vehicles, people will be able to make use of these batteries as part of a residential power storage system. Sharp also successfully finished the experiment of supplying 8KW of power to a home and run the house on the battery for an entire day.
3. Toyota Housing bring EV's power to home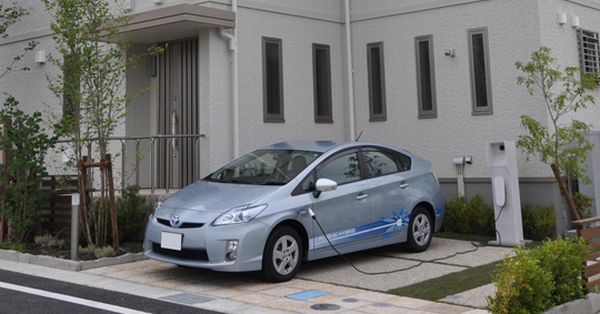 Toyota Housing has also come up with an experimental house in Toyota City which has provisions for charging the house with any Electric Vehicle or Plug-in hybrid electric vehicle, in case of a blackout. The company has named this house as "Since Smart Stage" and these houses are believed to be the most eco-friendly homes with lowest carbon emissions. The batteries of EV cars are also named as "EcoCute" which has heat pump based water heater and LED lighting system.These houses will be able to fully charge the cars even during low energy timings and in accordance with the owner's lifestyle.
4. Helios – Solar-powered car serves as a powerhouse when you are not driving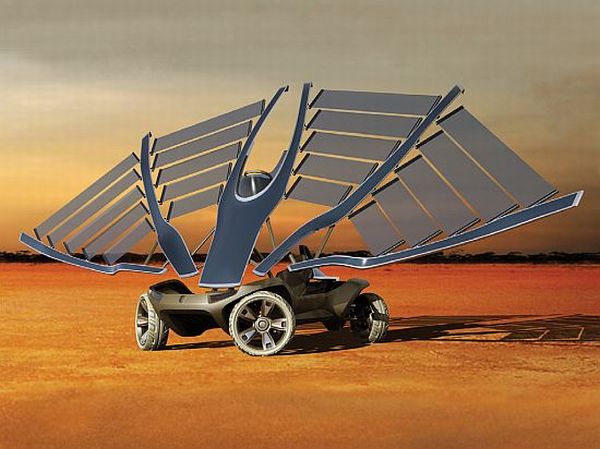 The Helios concept by Kim Gu-Han of Universität Duisburg-Essen, Germany, has the ability to power other electronics in your house when you are not driving it. The car takes inspiration from none other than the animal kingdom for its extendable solar panel design.
The concept
The manufacturer companies of EV cars are trying to come up with such powerful batteries and technologies that will be able to power the homes also in case of any blackout or emergency for as long as one full day. Some of the EV concepts have taken inspiration from solar energy based technologies and have solar panels and high capacity batteries to power the house. Some companies are thinking of more innovative ways and are using technologies like Intelligent Power Conditioner that conditions batteries in electric vehicles to be used as storage batteries for home also.
The advantages:
Researchers over the world are looking forward to systems that can help store excess renewable energy in a cost effective way. In such times storing excess energy or energy generated during off-peak hours in car batteries seems a good option as these batteries can then be used to power homes in case of a blackout or during peak hours, obviously if you're not planning to go out on a long drive that very day.