Ford tests old currency for armrests, interior trays
Ford's been known for taking huge steps in helping reduce its carbon footprint. It's used unusual materials like soybeans and blue jeans for seat cushions and sound dampeners, making some of its automobiles almost organic in nature. Now, the American automaker is looking to reuse old currency notes for components of its cars' interiors.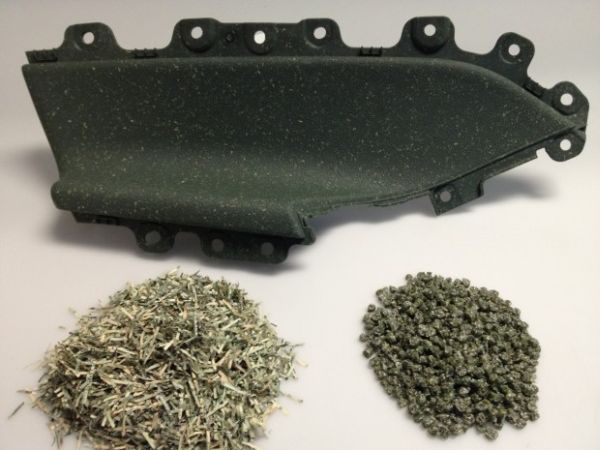 According to Ellen Lee, the company's plastics researcher, there is a huge untapped source of ex currency notes that's lying unused. Instead of letting it go to waste, Ford is looking to reuse money and has already developed prototypes of interior trays and armrests. The research team also tested the bills for residual bodily fluids and drugs so that production isn't hampered.
Lee says that the currency notes shouldn't pose a problem as the company looks to makes use of this unusual resource as the temperatures that turn them into fillers for plastic parts are high enough to kill off residue and micro organisms. Aside from the fact that this would aid in taking care of some of the trash, petroleum used in making plastics is increasingly becoming expensive, leading automakers to turn to alternative sources.
According to Ford, about 300 pounds of plastic is used to produce a typical company vehicle. This shift in material usage will help shield the company against the possibility of future price rise of petroleum. Ford hasn't yet calculated how much it saves using natural fibers, but according to Lee, the company's use of soybean for its seats helps save around five million pounds of petroleum every year.
Till date, Ford has used a number of unusual materials in some of its cars. A few of these are blue jeans for sound dampeners, kenaf in armrests, scrap cotton for the dash, straw for the storage compartments, plastic bottles for carpets and recycled yarn as interior suede.
Via: Msnbc