Ford scripts NASCAR history with an all electric Focus
Ford Motor Company is yet again making history in the NASCAR circuit with the introduction of the all new Focus Electric, the first ever all electric pace car to take part in the NASCAR Sprint Cup Series at the Richmond 400. Ford will unveil the Focus Electric to the public on April 25th at Richmond International Raceway.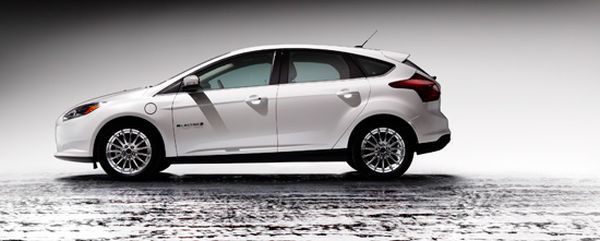 Production for the Focus Electric started in December at Ford's Michigan Assembly plant in Wayne. The pace car outputs a horsepower of 141 or 107kW with a torque of 188lb/ft. The Focus Electric can hit a top speed of 84mph, relying on a lithium ion, liquid cooled battery pack with a capacity of 23kWh and a charging time of 4 to 20 hours. The car is a front wheel driven vehicle with a single speed automatic transmission. It uses an independent MacPherson strut for the front suspension and a Control Blade multilink suspension for the rear.
The Ford Focus Electric was voted America's most fuel efficient five seater vehicle, offering 110 miles to the gallon. That translates to about 2.2 liters per 100 kilometers and 99 miles per gallon on the highway. It operates completely on power generated by the battery and has been certified by the Environmental Protection Agency.
According to Ford's research statistics, the company's race fans are 67 percent more willing to buy a Ford produced vehicle than general market consumers. The Ford Focus Electric, thus, will go down well with the green bandwagon and will help popularize electric driven cars. The vehicle will enter the market by the end of 2012 and will be available in19 different locations across the United States.
By developing a vehicle like the Focus, Ford looks to be making an effort to integrate green innovation and performance together with a display for NASCAR fans on how to preserve the environment and natural resources.
Via: Ford