Foldable eco friendly scooter for urban mobility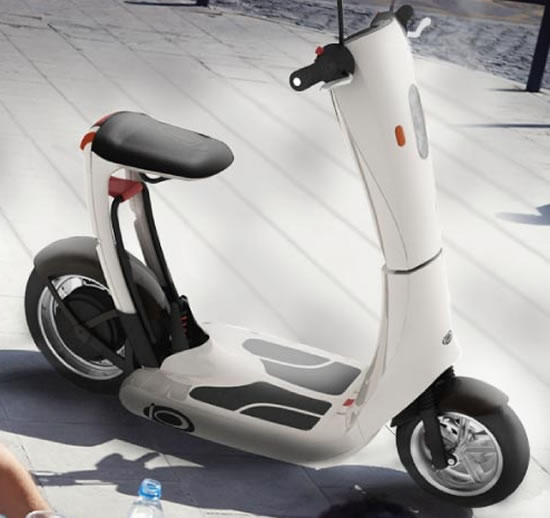 The world has woken up to the problem of carbon footprints and burning of fossil fuels, and humans are now ardently looking for greener alternatives in every aspect of existing. Since commuting everyday is an integrated part of our dally routine, we do have many green options to try. Amongst them are the electric two wheelers. And industrial designer, Jean Baptiste De Clercq, has worked on this same vehicle but added more style, comfort and enhanced its portability factor.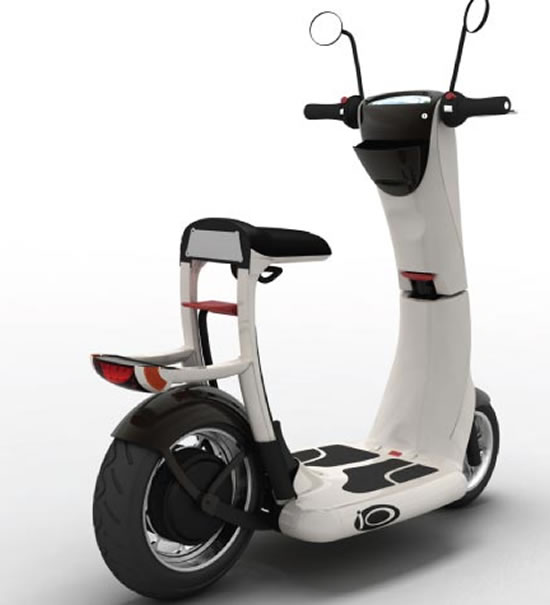 It's energy efficient, it's clean, compact and simple, and, above all it folds down to carry it along. Oddly dubbed as I/O ( dunno what that implies), this electric scooter's USP is that it can be conveniently folded to carry it along to your work, back home, while hoping on the train or a bus.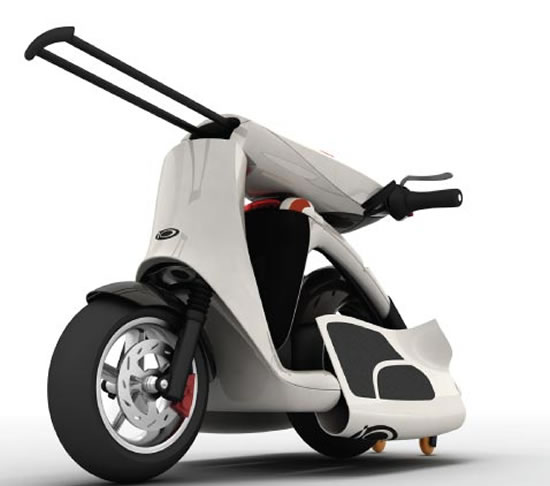 Though precise details about its designing and dimensions are not mentioned, this modish vehicle is shaped for optimum comfort and driving pleasure. Appreciate this cool, chic, green mode of transport in more images that follow…