Flat Tower – The futuristic green solution for high density urban areas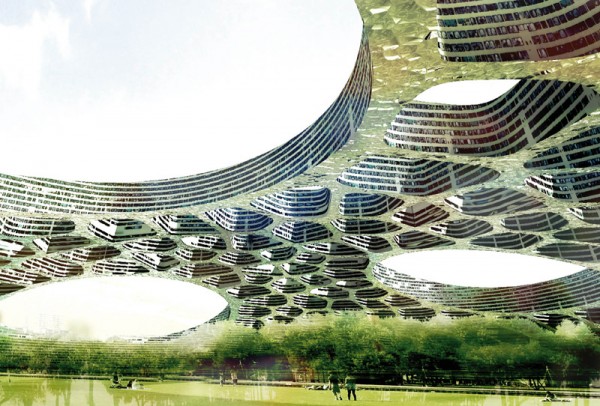 What if there was a concept that totally forgoes the construction of those hefty and costly skyscrapers in comparatively less populated cities? Well, the Flat Tower is one such convenient conception, conceived by Yoann Mescam, Paul-Eric Schirr-Bonnans and Xavier Schirr-Bonnans. Quite ironically, the concept won the second place at the 2011 Evolo Skyscraper Competition, but this design actually banks upon – eliminating the need for skyscrapers.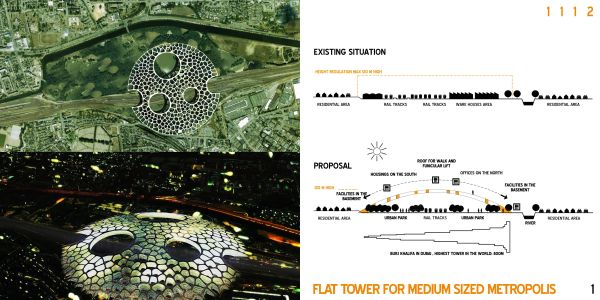 Skyscrapers may be a common element in mega-cities like New York and Hong Kong, but they can tend to be a sort of 'eyesore' in the skyline of less populated cities or even historically significant cities like Paris or Rome. Here comes the concept of Flat Tower – it is a new high-density structural typology that actually incorporates a moderately high dome structure that 'hangs' over a large area.
But it's not all about visual aesthetics; this mega-structure will be imbued with void like skylights which in turn would facilitate natural lighting from the sun and even provide light for indoor agricultural fields! The perforated yet gigantic surface area of the dome will also harness solar power and act as 'storage tanks' for rain water harvesting.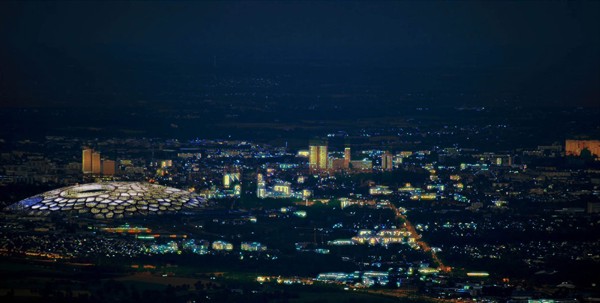 Zonal distribution will also be carried out efficiently with administrative functions being relegated to the upper floors and residential areas integrated at the ground level. An advanced transit system will connect all the important zones within the structure. Hence, functionality will go hand in hand with green, sustainable technology.
Source: Evolo