First public composting toilet for New York City park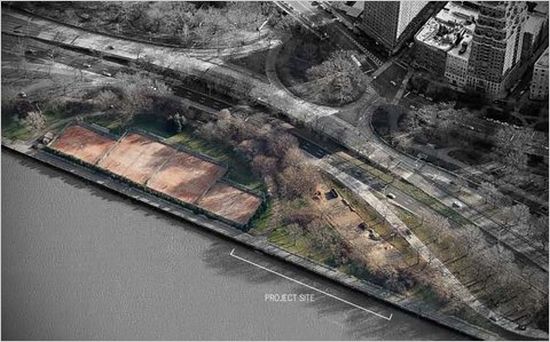 Eco Factor: Public composting toilet features green roofs and solar panels.
The Riverside Clay Tennis Association has recently proposed has proposed a carbon-neutral complex that would be the first public bathroom of its kind in a New York City park. Designed by architecture firm Cook + Fox Architects, the bathroom will be built using recycled materials. It will have provision for composting sewage to fertilize park greenery.
The green bathroom will come with solar panels, which will generate solar energy to power the complex. The green roofs will beautify the complex with native species, while blast furnace slags to circumvent the carbon-heavy manufacturing process of cement. The construction work is expected to begin by the end of next year and will be fully functional by the summer of 2012.
Via: Telegraph