Expandable Bench made from upcycled newspapers is a real charmer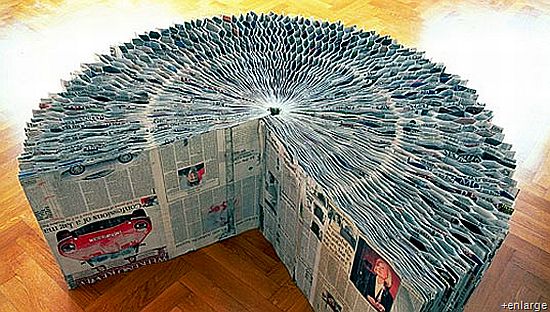 I have tried putting old newspapers to good news, but the best I ever came up with was a bunch of silly toys that weren't all that fun to play with either. But just in case you've got a whole bunch of old newspapers around and you want to make something creative out of them, you might wanna check out what Belgian Designer Charles Kaisin did. By simply layering, gluing and compressing a bunch of old newspapers, Kaisin was able to create a materiel as strong as wood which he later crafted in a honeycomb form to create this extraordinary expandable bench.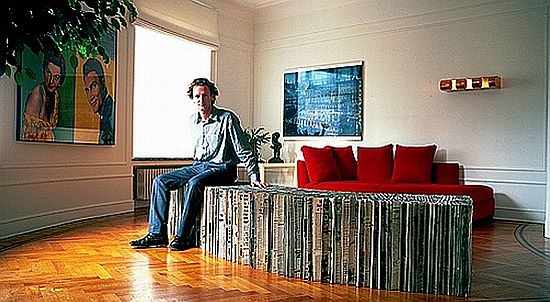 The best part is that Kaisin has given out instructions on how you can make yourself one of these for a minimal cost, but if you're too lazy to DIY, then you can simply buy one these online for a staggering $12,500.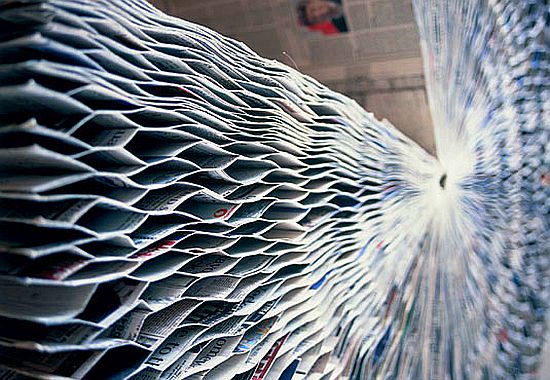 Source: Green Upgrader