Ewee 2: Evolved model of French Segway sheds weight but becomes more expensive
The French manufacturer Ewee has been trying to take on Segway for a while now with its own production and they have now come out with the Ewee 2. We have always loved Segways for their design and the fact that they are all-electric and hence provide for a clean medium of transport, even though it is for very short distance, is surely an added perk. But it seems that the new model is no great improvement from the first model released by the Ewee.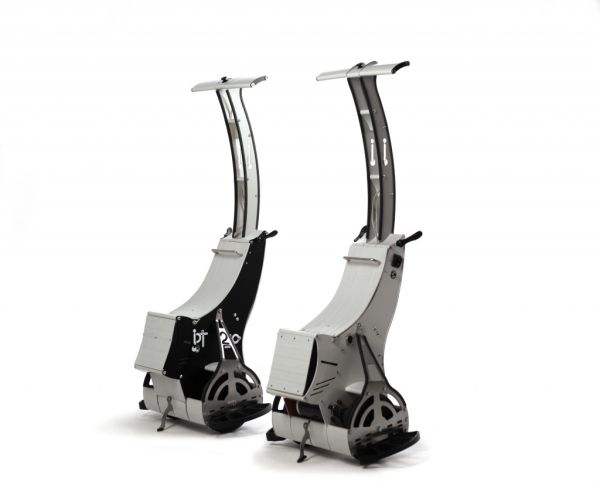 It comes with the same 500W battery that came in the first version of the Ewee and has the same top speed of 16 km/hr and has a range of 8 km. You still need to hook it up for charging for about 3 hours to get it completely juiced up and all of this definitely is a letdown as you would expect an upgraded model to bring a bit more in the pace and performance department.
But it does shed weight compared to the previous Ewee model as Ewee 2 drops 3 kg as it comes in at 22 kg and carries a lot more weight. The newer model can carry around 115 kg and seems a lot more secure with wider wheel base. All of this will cost you around € 1,890 and that too seems a bit steep for a Segway model that offers nothing special both in terms of form and function. While the performance aspect is understandable, surely could have put a lot more behind the styling of the Ewee 2. For those interested though, it will be available in red, white and black by the middle of next month.
Via: Gizmodo