Enticing Lotus Tower offers sustainable housing for eco-conscious Slovenians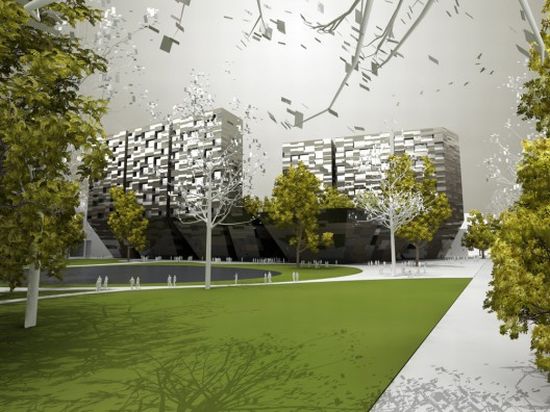 Eco Factor: Naturally ventilated apartment building with green parks.
An innovative and sustainable housing project for Slovenia's largest city Ljubljana has recently lead Slovenian architects Enota to slam the second spot in an invited competition. Dubbed the "Lotus Tower," the apartment building offers a beautiful uninterrupted view of the park. Overlooking the park, the apartments are laid out in the split lamella that is 60 meters high and 15 meters wide, allowing good lighting for the double-sided oriented apartments. The park greatly increases the quality of living by creating a mild microclimate, so the building is not divided into primary and secondary.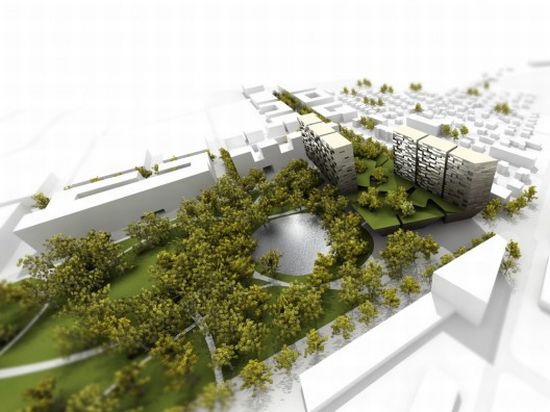 Double-sided orientation of apartments offer good natural ventilation, in addition to providing all side views to the residents, creating a greater sense of spaciousness. The incision system is designed in such a way so that the natural light penetrates throughout the entire depth of the public program volume. Cutting and opening the volume further inside allows for daylight to enter deep into the facility and opens a path for natural ventilation also on the ground floor of the public program.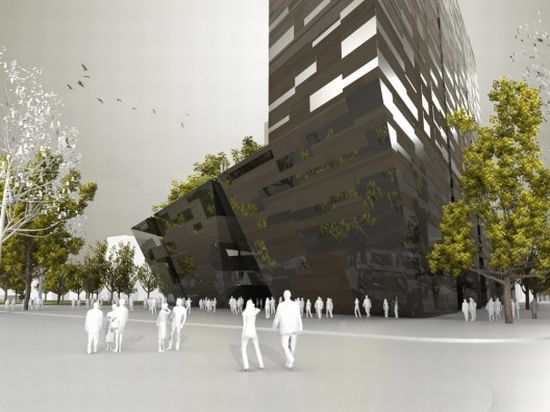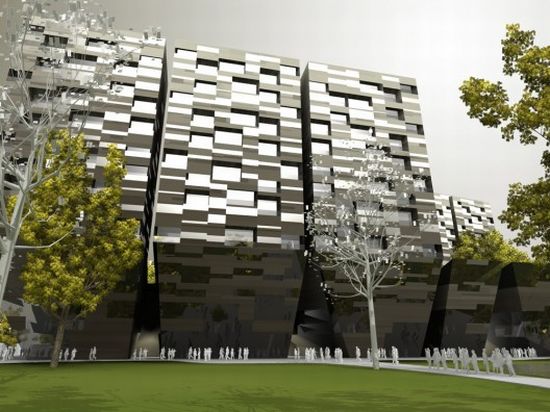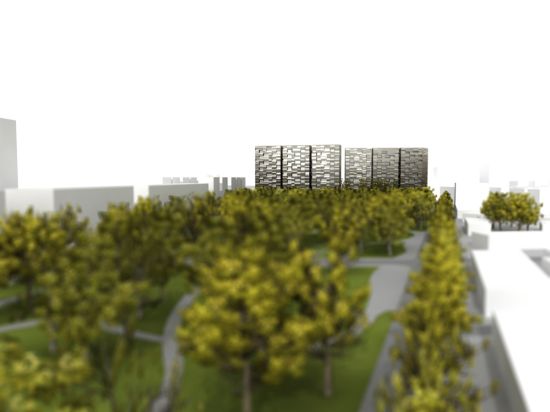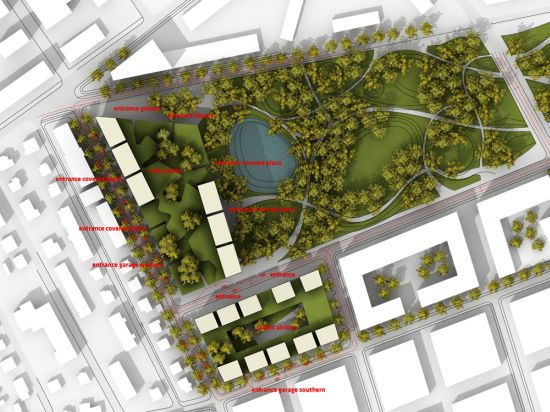 Via: ArchDaily