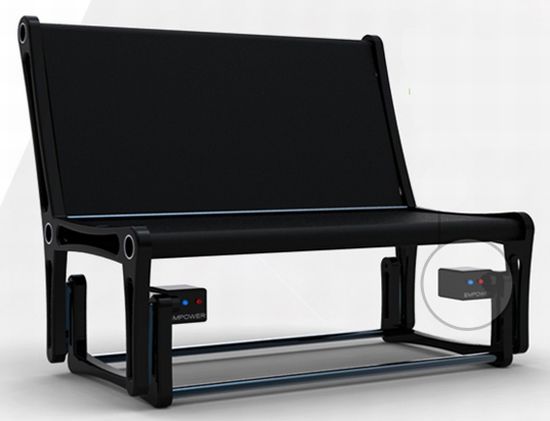 Eco Factor: Concept chair generates renewable electricity from kinetic energy.
Of all the forms of renewable energy, human power seems the most exciting. We've reported about cellphone chargers that allow you to generate energy by rolling or cranking the device, industrial designer Ryan Klinger is envisioning a chair that harvests kinetic energy.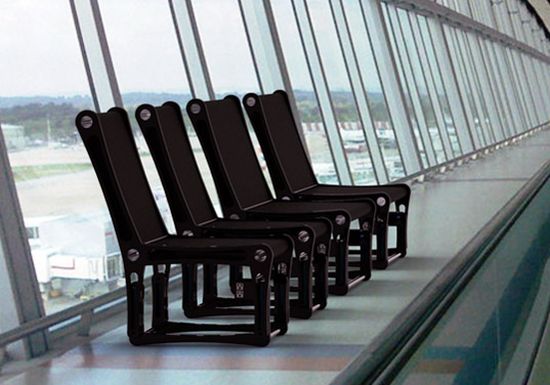 Dubbed the Empower, the rocking chair captures energy from its swing and makes it available via USB and standard outlets for a variety of portable electronic devices. Moreover, the chair will be made from recyclable materials and can also be flatpacked for easy shipping.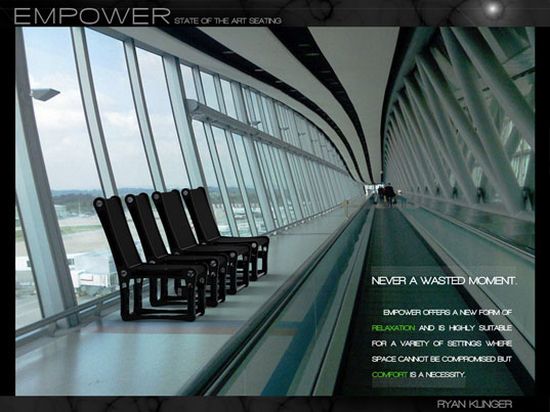 Via: Inhabitat/GreenDiary