Electrical engineer harnesses solar power for his house and car
John Loveless, an electrical engineer by profession from Kaysville, U.S.A, has done an envious job in running his house and car using solar energy. The crazy engineer has set up 26 240-watt solar panels in his house to produce energy for his entire home and his 1992 Toyota pickup, which he himself converted to electric. Mr. Loveless enjoyed this Christmas with no skimping on illuminations and staying in the warmness of air-conditioning in his house. But, his yearly electrical bill will not exceed $100. This is the magic Loveless does with solar energy.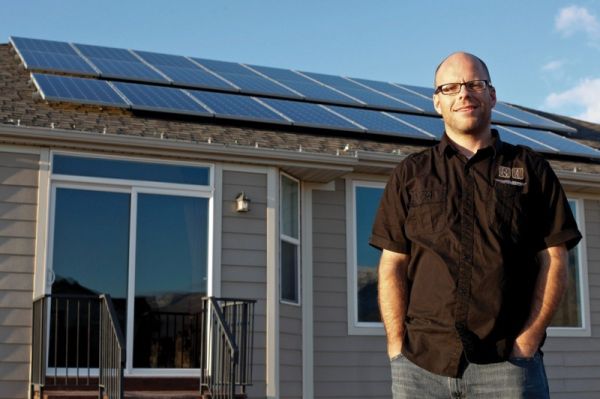 He converted his pickup to electric this summer using 20 six-volt golf cart batteries. The car takes five hours to charge fully, and runs 50 miles at 55mph. Loveless wants to travel only 40 miles to and from his office a day. He took three months and spent $8,000 for the conversion of his pickup from gasoline to electric. But, now he does not have to fuel his vehicle everyday. It is a big thing especially when the fuel prices are soaring up.
To set up solar panels, Loveless spent $20,000. As a whole, solar energy brings down his fuel and electricity costs to almost zero. According to Loveless, his neighbors initially found him somewhat crazy. But, after hearing about his electricity and fuel bills, they are envious of him, he adds. Loveless' activities will, of course, encourage many people to go for solar options to power up their houses. At a time when energy bills are rocketing up, examples like this are praiseworthy, indeed.
Via: Standard-Examiner