Eight best electric sportscars promising speed sans emissions
While most of us do believe that electric cars are slow off the blocks and lack range, auto manufacturers are on a mission to change our conception with eco friendly sportscars that offer thrill without emitting any toxic fumes. Here are eight such vehicles that have been designed to run fast and clean on electric motors.
Fisker karma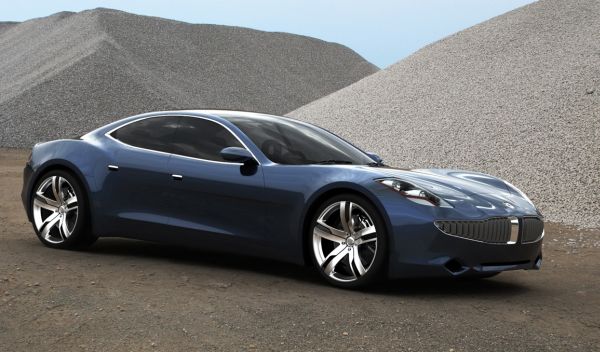 This beauty gives an unbelievable mileage 52 mpg-US (4.5 L/100 km; 62 mpg-imp). Since December 2011, pricing in the US has been pegged at $ 102,000 for the basic model, and $ 116,000 for the top model. The engine is mated with a generator to provide an electrical connection to the motors and also recharge the batteries, as such, the electric motors are the only mechanical driving force connected to the wheels. This makes it the first true electric luxury vehicle with extended range and the freedom to plug in or fill up. This model has an electric stealth mode and a fuel powered sport support.
2. Mercedes-Benz SLS AMG E-Cell Electric Sports Car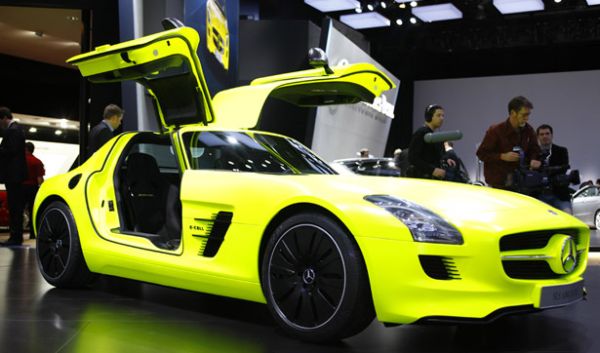 This is yet another beauty by the auto giant Mercedes-Benz. It is an electric battery powered vehicle which is exemplary modification for a sports car. Aside from wearing the world's most eye-searing matte-yellow paint, the electrified super car boasts 525 horsepower. The SLS AMG E-Cell wears its motors close to each wheel, skipping the un-sprung mass problem of hub-mount configurations, to help protect the car's handling prowess.
3.Audi e-Tron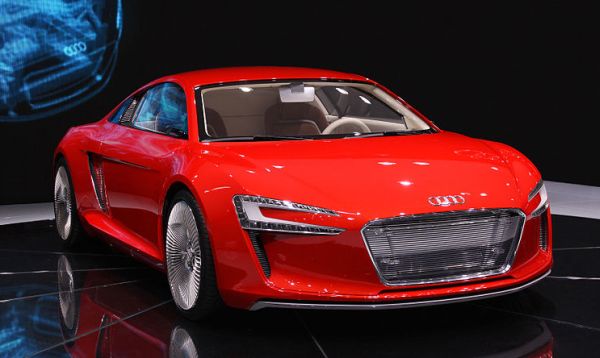 Holding the repute of a family tree of concept cars – including electric and hybrid concept cars, Audi has some speculations making rounds in automobile industry. It has been speculated that the second e-Tron concept car, shown in 2010 in Detroit, provides a preview of a future mid-engineered Audi sports car production model – to be launched in 2012, possibly to be named Audi R4 or Audi R5.
4.Jaguar C-X75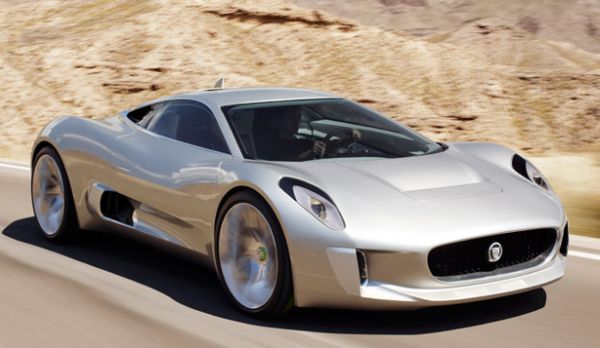 Lived at Paris Motor Show, Jaguar C-X75 has been a catch of attention of the show. The 2,970-pound C-X75 is "a range-extended electric super car" that does the run from zero to 62 miles per hour in 3.4 seconds. Top speed is pegged at 205 mph which is into a plug-in li-ion battery pack. That in turn powers four 195-horsepower electric motors – one at each wheel – for a total of 780 horsepower and 1,187 pound-feet of torque.
5.Telsa Roadster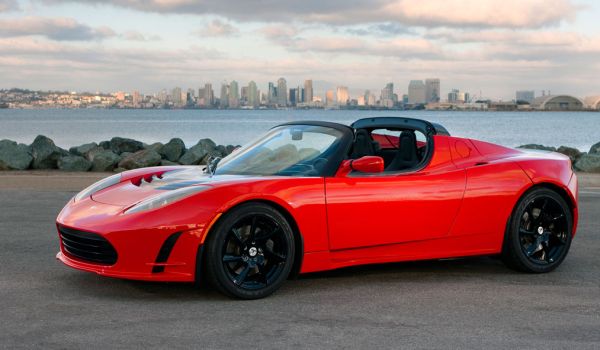 With silky-smooth power delivered by an electric motor rated at 288 horsepower and 295 pound-feet of torque, it gets going in a hurry as well – 3.7 seconds to 60 mph. Top speed isn't as high as a gasoline-powered equivalent due to gearing restraints.The first modern electric sports car, theTesla Roadster stands as an icon despite sales of fewer than 2,500 units to date.
6.Honda EV-STER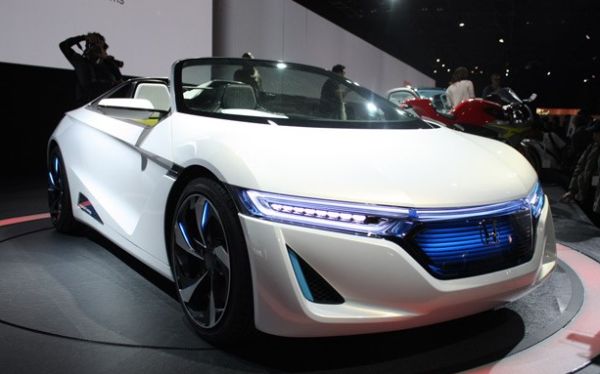 This beauty, called the EV-STER, is powered by a 78 horsepower electric motor with lithium-ion batteries.The EV-STER concept is an electric rear-wheel-drive two-seater convertible sports car made of carbon materials, that made it possible to keep the overall weight of the concept in check. It has a record to reach 0-60mph in 10 sec and is a fine stallion.
7. Dartz Jo-Mojo electric roadster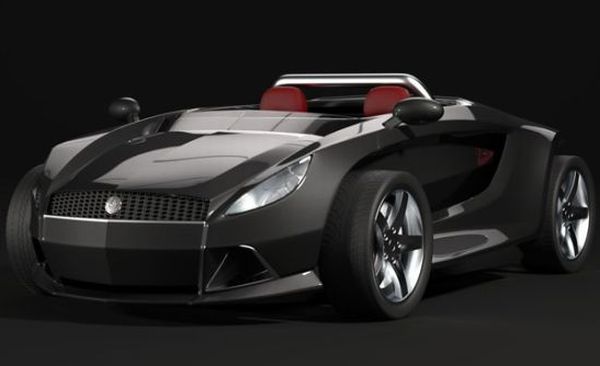 With eco-friendly aspect of operations, the Jo-Mojo SUV sports a bullet proof body, and also a sunroof which will meet the fuel needs with the help of a plug-in electrical power source. This vehicle's electric motor would need to be charged for a fixed duration of time before it can start running. It would take a miserly 9.5 seconds to reach from 0-100 km/ph of speed, while the maximum possible limit would be 200 kmph.
8. Porsche Electric Boxster Sports Cars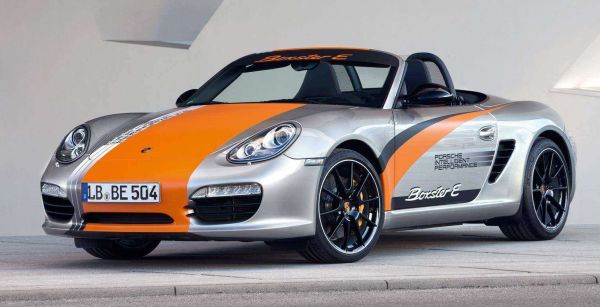 Porsche has been known to maintain a tendency to make cars too cool and very hot. Volkswagen, that took over Porsche recently, has provided the Electric Boxster with twin electric motors that give 240 horsepower to the rear wheels. Besides, Volkswagen is yet to make a complete tech specs of this car. The saddest part is the wait which the costumers have to endure for its release into the market.