Electric Focus: Ford plans to debut its oldest car in an electric version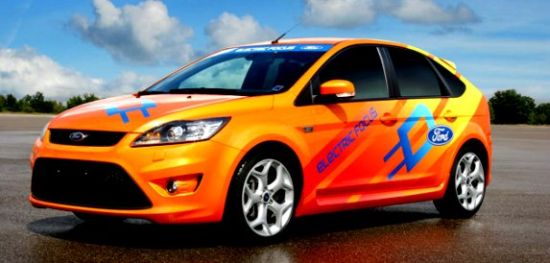 Eco Factor: Electric car promises a 100-mile all-electric range without a range-extender gas engine.

Ford plans to revamp the oldest car in its fleet by giving it a green makeover. The Ford Focus will be rolled out in an electric version by late next year. The all-new electric Focus will offer a 100-mile all-electric range and no range-extender gas engine. The company claims that during 2012 it will manufacture between 10,000 and 20,000 electric versions of the car.
Apart from the all-electric Ford Focus, the car will also come in a gas engine version. It is expected to get 40 mpg with an automatic transmission and can run on E85 fuel if desired. There are speculations that Ford will also add two more hybrids and a plug-in hybrid to its lineup. Let's hope the new all-electric Ford Focus gives a tough competition to the Nissan Leaf and the Chevy Volt.
Via: Gas2.0