With everything going smart from smart phones to smart thermostats, Ecobee's Smart Thermostat was made public in 2009. This year the manufacturer is planning a debut for its latest energy efficient Smart Thermostat. For the ones who are aware of this product would like to definitely test the new Smart Si Thermostat from Ecobee.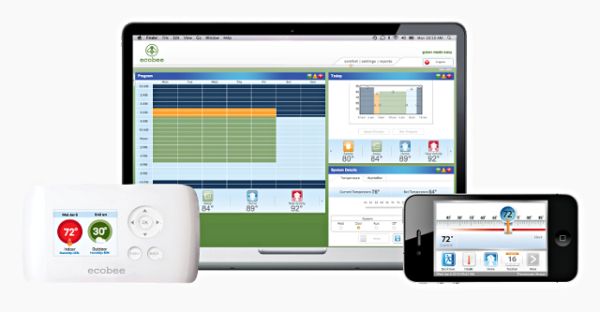 This latest product eco-friendly product from Ecobee has a capacity to deliver a technology that is cost effective and energy efficient too. This device features a technique which allowed you adjust it anytime from wherever via a computer, tablet or a smartphone. The Smart Si Thermostat is user friendly and enables its users with high resolution color display giving you a reading ease. This is not as sleek as the nest but has more accessible settings. Ecobee's new Smart Si comes with a color LCD screen. It is based on an embedded version of Linux. This gadget is power-driven with a 256MB of ROM and RAM and 400mhz ARM9 processor. The Smart Si can also be upgraded over-the-air via the 802.11n Wi-Fi component.
It is scheduled to hit the markets next month and will help in reduction of energy consumption, thereby helping the eco home owners to contribute towards saving the planet. Ecobee's Wi-Fi-enabled Smart Si thermostat will help you contribute in saving the planet in your own little way and will also prove to be cost effective as most of the home energy consumption comes from heating and cooling devices. Today the need for such is not on our must haves list but in the coming future, surely will be.
Via: Ubergizmo