Eco Yachts: Code [e] – A sun, wind and water powered yacht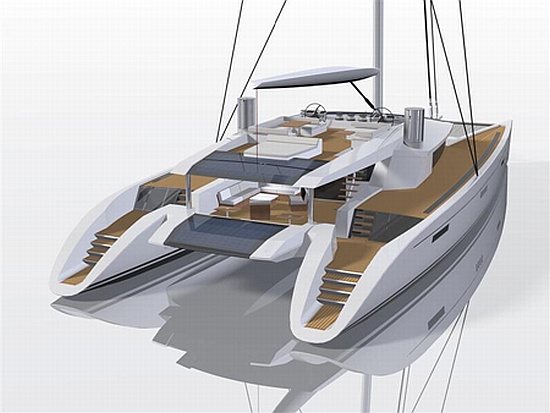 Eco Factor: Yacht powered by renewable energy.
The Berret Racoupeau Yacht Design team has developed a new yacht, which when launched, will be one of the greenest in the world. Dubbed Code [e], the yacht is for those who like to see luxury and comfort sailing in symbiosis with the environment. Code [e] generates electricity and uses it wisely.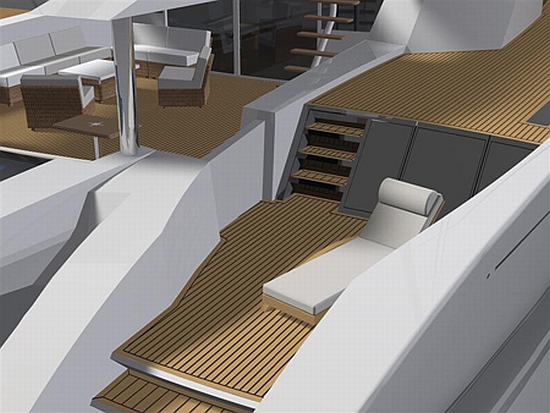 The yacht carries 40 square-meters of solar panels integrated into its structure, 2 retractable VAWTs capable of generating 1100 watts and 2 hydro electric generators to provide electricity while sailing. All the electricity generated by its systems is used to power the hybrid propulsion system and illuminate the interiors with LED lights. To reduce the energy used for air-conditioning, the yacht relies on an ingenious air intake system located below the platform. For water, the yacht relies on a high-tech rainwater harvesting system, which not only captures and stores rainwater, but also filters it to make it potable.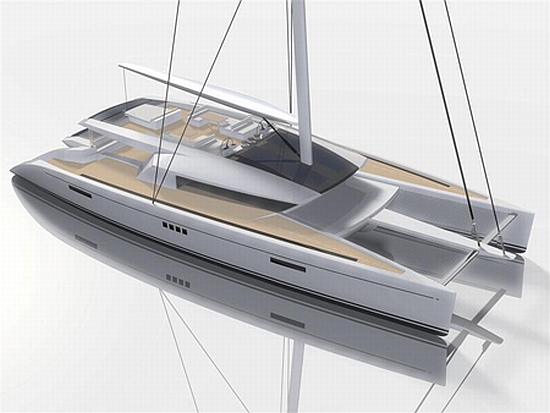 The Dark Side:
Luxury along with ecofriendliness is something that only the ultra-rich can afford. Moreover, after all that electricity being generated in a renewable way, the yacht still has an unacceptable hybrid propulsion system.
Via: Tuvie