Eco Wind Chimes by Grace Notes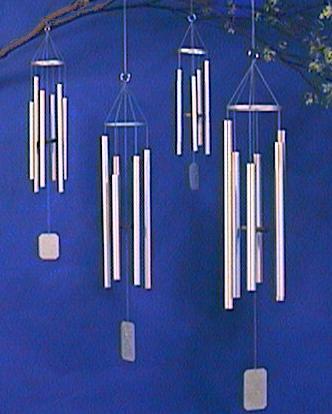 Love enjoying the simple pleasures of life with the sound of wind chimes blown by the wind? I love it too – what an ephemeral feeling! Music is always magical in its treatment. One can indulge oneself emotionally with it – be it for uplifting, relaxing or reflecting. That's how the chime can play with our mood. Precision tuned with a unique suspension system is all what the Eco Wind Chimes can gift.
They are committed to both people and the environment as a company and in daily life. These wind chimes are hand crafted in the United States by Grace Notes, a Green company. Showing good ecological sense in both business practices and in the wind chimes, Grace Notes has a commitment to environmentally responsible practices as a small family-owned business.
Via: Eco Wind Chimes