Eco Vehicle nature-inspired tricycle concept for urban spaces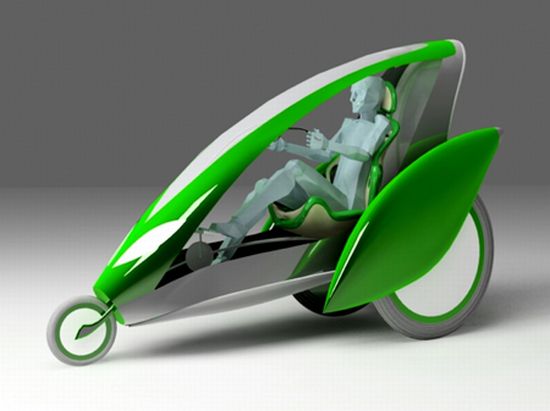 Eco Factor: Pedal-powered tricycle concept.
With fossil fuel prices on a constant rise, pedal power is surely going to be more lucrative in the future. Recognizing a demand for pedal powered vehicles in the future, designer Irina Alexandru has come up with an all-weather concept pedal-powered tricycle dubbed the Eco Vehicle.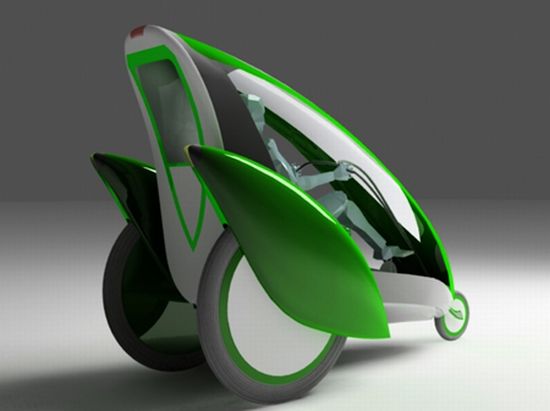 The nature-inspired vehicle has been designed for urban spaces where auto transport is forbidden. The Eco Vehicle overcomes the deficiencies of common bicycles by providing a more comfortable sitting position with a cocoon protecting the user from bad weather.