Eco Trucks: Renault debuts fuel-efficient Optifuel Lab truck for green hauling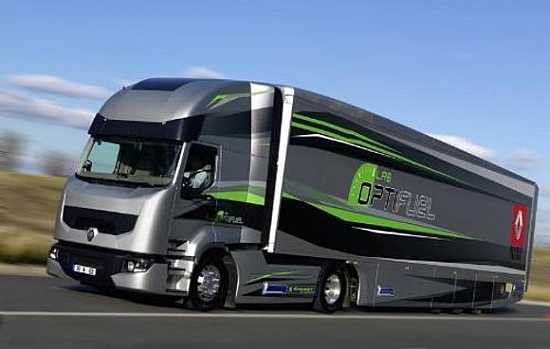 Eco Factor: Fuel-efficient concept truck by Renault.
We have to accept that electricity has not reached that place where it can completely replace fossil fuels, especially in power-intensive vehicles such as trucks. Truck manufacturers know it very well, that for greener hauling the only alternative is fuel-efficiency. Striking the nail on its head, Renault has developed a new concept truck called the Optifuel Lab, which aims to reduce pollution and increase mileage with a new design and better technology.
Renault's Optifuel Lab reduces fuel consumption and reduces carbon emission by as much as 15% due to a change in design and a thorough revision in the powertrain. The truck is also powered by a special diesel developed by Total. Renault claims that their newest truck could carry 25 metric tons by burning just 4.5 liters fewer liters of fuel every 100 km.
The Dark Side:
Renault does address fuel crisis in a very practical way, however, like hybrids and other fuel-efficient vehicles, this one won't put an end to pollution.
Via: AutoBlogGreen