Eco Tech: 'Vertical Gardener' designs an 8-story high vertical garden with 12,000 plants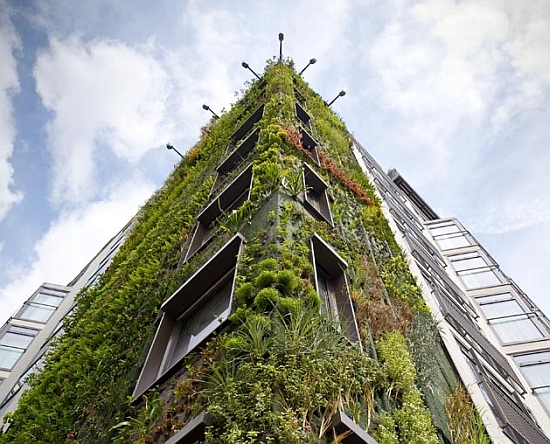 Eco Factor: Vertical garden designed in London covers 8-stories and is composed of 12,000 plants.
What started as a simple plant suspension that ran its roots into a fish tank in his bedroom wall has turned into a profession for Patrick Blanc. After developing vertical gardens in different parts of the world for 40 years, the designer, popularly known as the "Vertical Gardener", has achieved new heights. The latest creation is an 8-story high antigravity forest composed on 12,000 plants in London.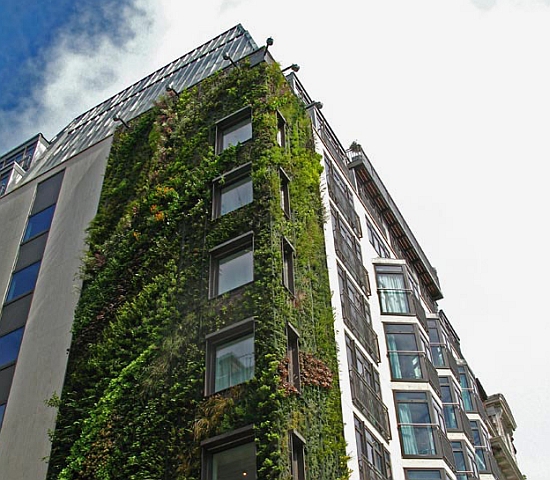 The vertical garden has been developed on the façade of the Athenaeum hotel in London and comprises of over 12,000 plants of 260 different plant species. The setup has been created with perfection as the plants that require more sun and can survive high wind conditions are placed towards the top and the plants that can do well in shade like ferns get a place towards the base of the building.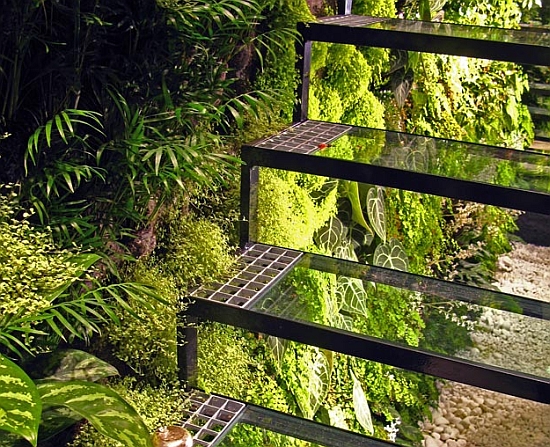 The vertical garden carries 80% evergreen species, while 20% are seasonal and are planted according to the environmental demands. Apart from the one in London, Blanc has designed vertical gardens in different parts of the world, and he states that he doesn't like the conventional ways of gardening horizontally as he just thinks high, towards the sky.
Via: Wired