Eco Tech: Spanish wind farms outperform 11 nuclear power stations with record output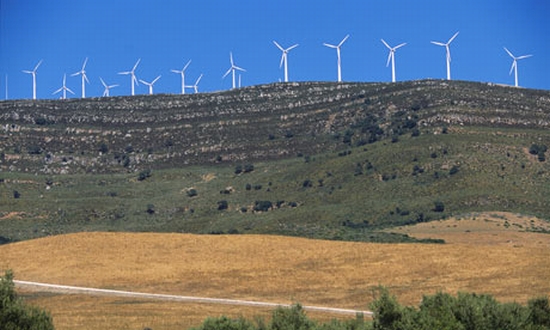 Eco Factor: Wind farms generate 53% of total electricity demand.
Spanish wind farms with a theoretical maximum capacity of almost 18GW generated 11.5GW, providing about 53% of Spain's total electricity needs. The output was a new record in a country that has the world's third largest array of wind turbines.
The new record, which beat a 44% level set earlier, came courtesy of strong winds that battered the Iberian Peninsula. The total output of the wind farms was equivalent to that of 11 nuclear power plants. The massive output also meant that the Spanish grid had more electricity than what it requires, and all that excess energy was used by hydroelectric plants to pump water back into their dams for future electricity generation.
Via: Guardian