Eco Tech: Solvatten purifies water and makes it potable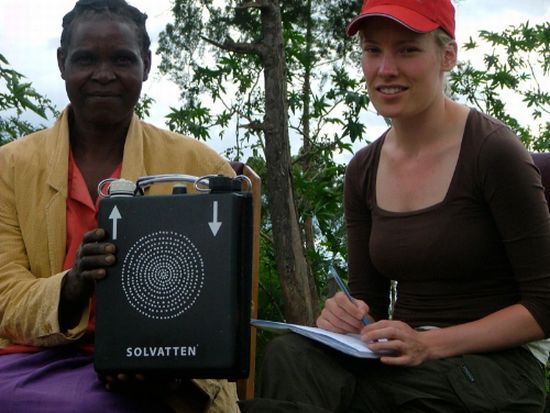 Eco Factor: Solar-powered water purifier ensures zero contamination.
In a bid to provide Third World inhabitants with uncontaminated potable water, Petra Wadstrom introduces Solvatten – a solar-powered water purifier. This purifier is able enough to fumigate 10 liters of water in a single go. It comes in a compact case. It's quite an invention, as the usual means like boiling water to cleanse the impurities off becomes expensive regarding fuel and its availability.
So, this water purifier decontaminates the unclean water using the UV rays without asking you to spend a penny for it. Recent experiments in Nepal and Kenya have proved to be successful. As per the reps, the system would retail at $35 per unit.
The Dark Side: Well, it's a commendable step. But we still need to see whether the system gains popularity and becomes really available for all.
Via: CleanTechnica