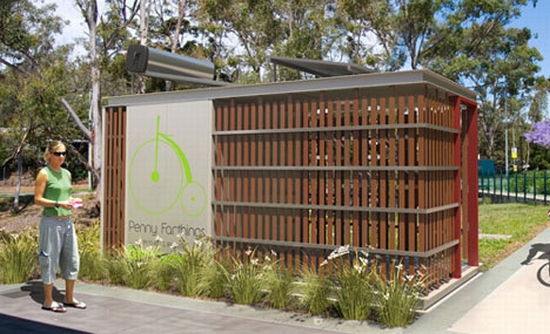 Eco Factor: Solar-powered bicycle pod with change rooms, showers and self-cleaning device.
Normal excuses for not riding a bike to office range from arriving to work laden with sweat to arriving wet during rainy season. All these excuses won't be much relevant if your office houses the solar-powered bike parking pods that do much more than keeping your bike safe from harsh climate. Designed by Penny Farthings Pushbikes, the solar-powered bicycle parking pod comes with change rooms, showers, a self-cleaning system and the use of recycled water.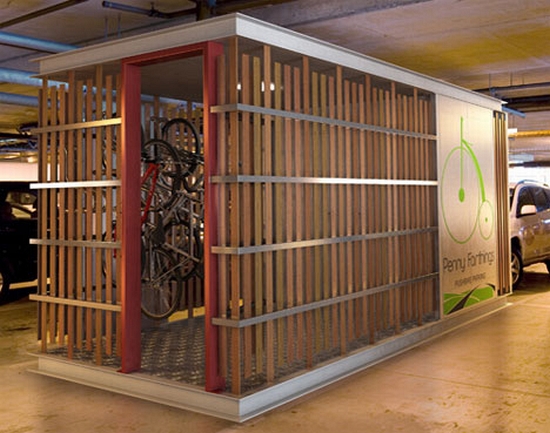 The parking pod is 2.4m wide and 5m long, with enough space to fit two showers, two change rooms, ten lockers and ample space to park 10 bikes as well. The first of the parking pods have been installed at Queensland University of Technology's Kevin Grove campus.
Via: Treehugger