Eco Tech: Laser-based 'A-SCOPE' could compute CO2 levels from space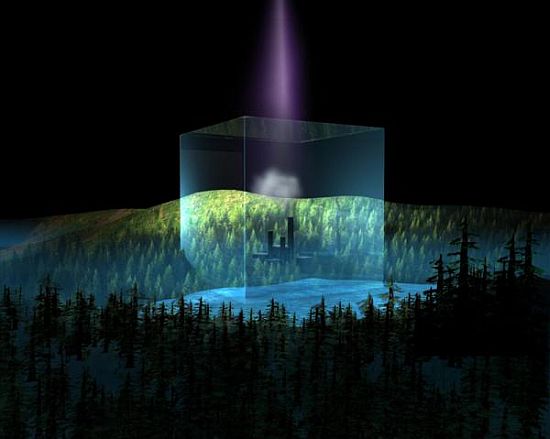 Eco Factor: Laser pulses beamed from space could accurately measure the amounts of CO2 in the atmosphere.
Apart from being used in some fun toys, high-intensity lasers have been used to measure the distance between the Earth and the moon, which is continuously going away from us at a steady rate. Now the technology could be used to measure the amount of CO2 present in our atmosphere from space. The mission is being considered by the European Space Agency and is called the A-SCOPE, or Advanced Space Carbon and Climate Observation of Planet Earth.
Researchers at the ESA believe that atmospheric column of CO2 can be measured by beaming two short laser pulses from space that are emitted at adjacent wavelengths. CO2 is absorbed by one of these pulses while the other serves as a reference point. The comparison between the two pulses shows the total amount of CO2 in the atmosphere. Mission proponents believe that the accurate measurement of CO2 in real-time would improve understanding and could lead to the development of better strategies to combat the threat of global warming.
The Dark Side:
If the mission is finalized by the ESA then we could expect a launch in 2016. However, the accurate data gathered by the system would be of no use if strict laws are not enforced to regulate the amount of CO2 being emitted into the atmosphere.
Via: CleanTechnica/TreeHugger