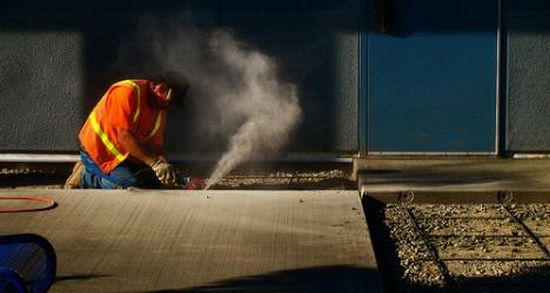 Eco Factor: Super-concrete can store solar energy at high temperatures, thereby reducing its cost per kilowatt hour.
The U.S. Department of Energy will give an award of $770,000 to researchers at the University of Arkansas, who are developing a new kind of concrete that will be able to store thermal energy is a better and cost-effective way. The technology is widely used in Europe as a method to store thermal energy from the sun before it is transferred to generators, but it hasn't been as popular in the U.S.
Current technologies enable energy to be stored in concrete at a maximum operating temperature of 325 degrees Celsius, which if increased can lower the cost of the energy produced. Research conducted by the University would enable the same amount of concrete to store thermal energy at 600 degrees Celsius. To achieve this rating the researchers plan to create and test a high-performance concrete. The plan is to gather thermal heat using solar panels and transfer it to super-concrete using steel pipes. This energy would then be stored for about 16 hours before being finally transmitted to electricity generators. If all goes according to plans, this super-concrete would be able to reduce the cost of solar energy to as little as 5 cents per KWh by the year 2020.
The Dark Side:
Apart from the low efficiency of similar technologies, we feel that if developed properly the super-concrete would do wonders not only for developed countries, but also for developing and underdeveloped nations, which have more demand for renewable energy.
Via: TreeHugger