Eco Tech: Frosty seawater cooling in Honolulu will relieve stress on the grid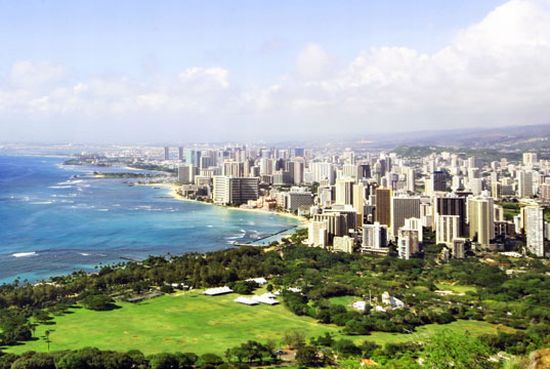 Eco Factor: Seawater-cooled buildings will reduce air conditioning electricity usage by up to 75%.
In an effort to relieve stress on Honolulu's grid and reduce the use of ozone-depleting refrigerants, Honolulu Seawater Air Conditioning LLC is undertaking a $240 million project that estimates to reduce air conditioning energy use by up to 75%.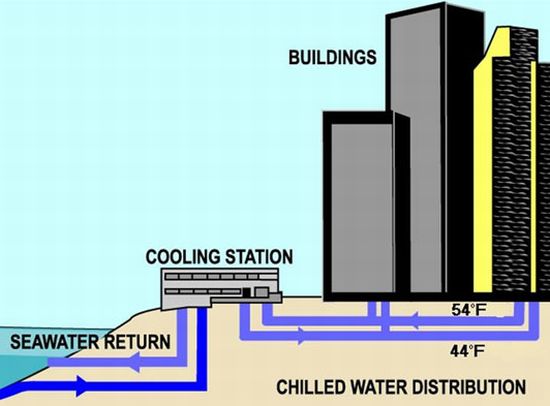 The project involves pumping frosty seawater using a five-foot-wide pipeline from the ocean's depths and using it to cool more than half of the buildings in Honolulu's downtown. Breaking ground next year, the project will cool 40 buildings by 2012.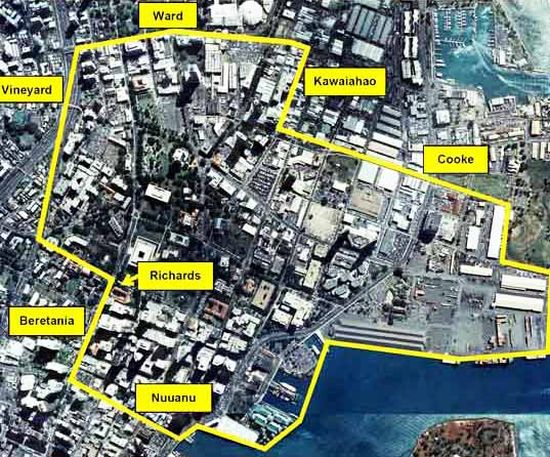 After cooling entire buildings, warm water will then be pumped back into the ocean at a level and temperature that won't have any effect on the aquatic life.
Via: Inhabitat