Eco Tech: First Solar's upcoming plants will supply 550MW of solar power to SCE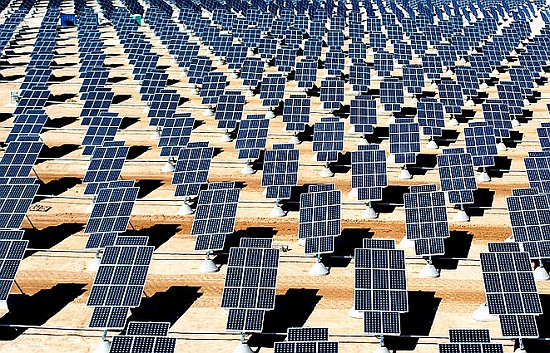 Eco Factor: Two new solar plants to be built in California desert.
California is committed to meeting a goal of 20% renewable power by 2010, a goal which does seem impossible at the moment. However, Southern California Edison (SCE) has announced that it is partnering in two large-scale solar installations in Southern California, which will be built by First Solar.
The two plants will collectively generate a whopping 550MW of electricity. The first plant, Desert Sunlight, will generate 250MW and will be built near Desert Center and the second will generate 300MW and will be built in northeastern San Bernardino County. Work on the projects will commence in 2012 and 2013 and they are expected to be providing green electricity by 2015.
Via: The Daily Green