Eco Tech: Fan-Tastic Chandeliers – a fantasy for the eco hooded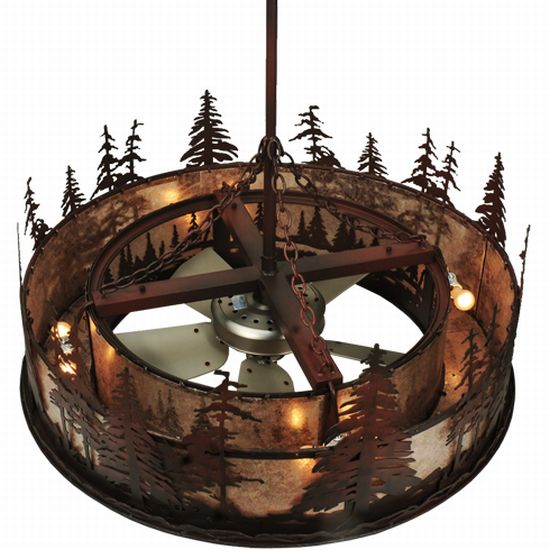 Eco Factor: Chandelier and fan combo, with energy saving technology.
This two-in-one delighting combination of lighting and fan mechanisms, "Fan-tastic Chandeliers," is the latest design introduced by Meyda Lighting. This customizable fixture with a diameter of 44 inches and a height of 41 inches can be adjusted to accommodate flat or vaulted ceilings of any pitch or height. A treatment with Silver Mica shade and coniferous trees around the functional casement for a 29-inch fan gives it cool looks and style. The design offers unlimited custom options, and energy saving technology surely saves some bucks you spend to pay your electricity bill.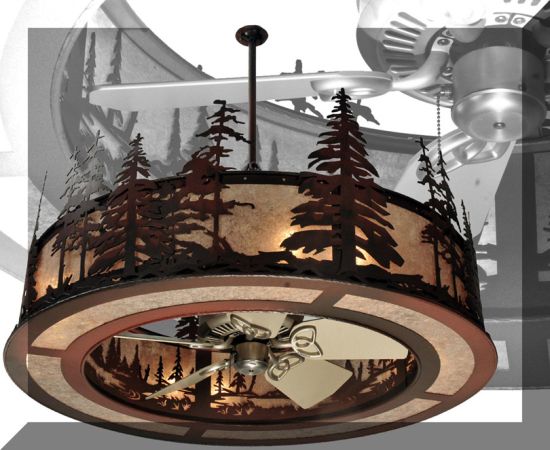 Still more, it has utility for both summer and winter seasons. Pull hot air up and keep the space cool in the summer, and reverse it in the winter to push down hot air and maintain warmth. You can operate it with two-circuit remote control with three-speed fan control and dimming capabilities.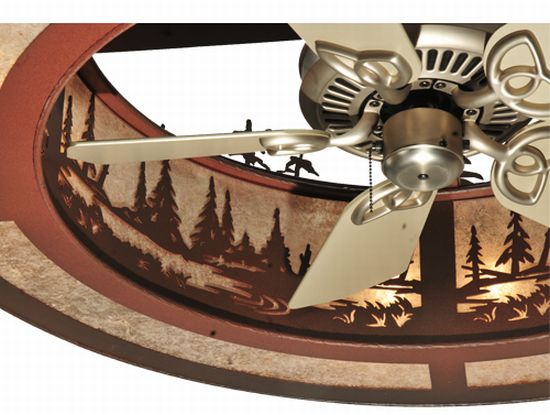 The Dark Side: There is hardly any drawback in the design, as it is a fantastic integration of lightning and fan mechanism with numerous customization options. However, how much energy it can save is not defined.