Eco Tech: E-Move Charging Station fuels just about everything with solar energy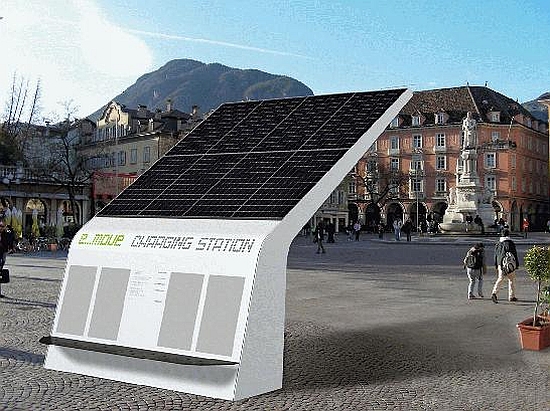 Eco Factor: Solar charging station for cars, motorcycles, bikes and gadgets.
The dream of a Bozen entrepreneur, Valentin Runggaldier, a multi-purpose solar charging station that can provide power to everything from electric cars to your iPod has finally met realism, with the first prototype being tested in Bozen.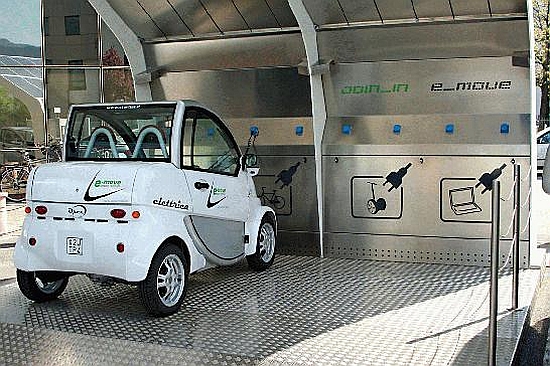 Designed by Michael Scherer from Brixen, the E-Move Charging Station is equipped with eight mono-crystalline photovoltaic modules, which collectively supply 1.76KWp of solar power. With further refinements, the designers are hoping to generate about 2000KWh of electricity from the panels over the year.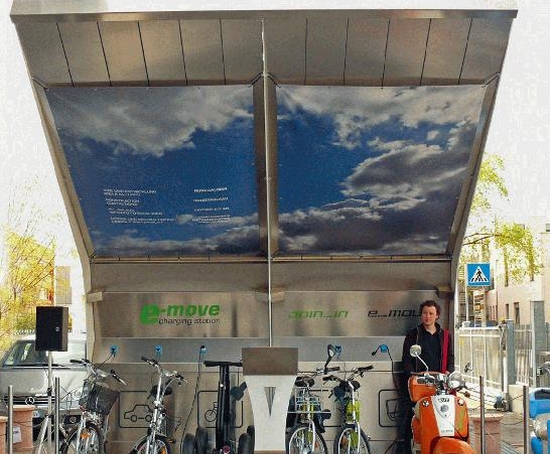 Presently the first prototype is being tested and can charge up to eight vehicles at the same time. The system can also be used to charge mobile phones, iPods, Segway Rollers and electric scooters. If the tests are successful, the modules will be marketed throughout Europe.