Eco Tech: Copenhagen's Tivoli Amusement Park to get power from an offshore wind turbine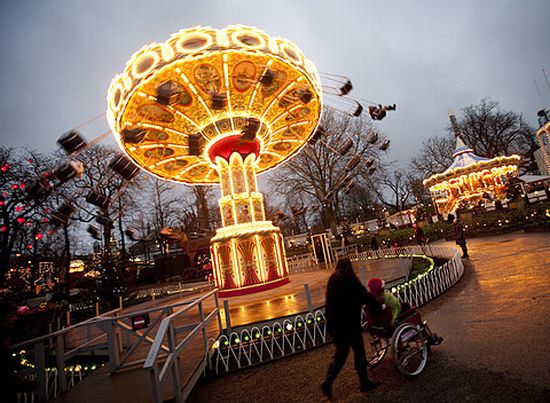 Eco Factor: Renewable energy to power Tivoli Amusement Park.
With the UN Climate Change Conference already in full swing in Copenhagen, the city is setting an example in sustainable technologies with its famous amusement park, Tivoli, announcing efforts to go carbon neutral. The park has already made strong efforts at recycling and energy efficiency, and is now looking for ways to go carbon neutral.
Tivoli Amusement Park has partnered with Danish Oil and Natural Gas, and the partnership has resulted in an agreement to install an extra wind turbine off Copenhagen's coast. The turbine is undergoing final tests now, and when installed next year, it will be able to provide all the electricity the park needs.
However, since wind doesn't blow at all times, the park will still remain connected to the grid, which still relies heavily on coal-fired power plants.
Via: The New York Times