Eco Tech: Aquapod helps OFT move fish farms to open oceans for sustainable aquaculture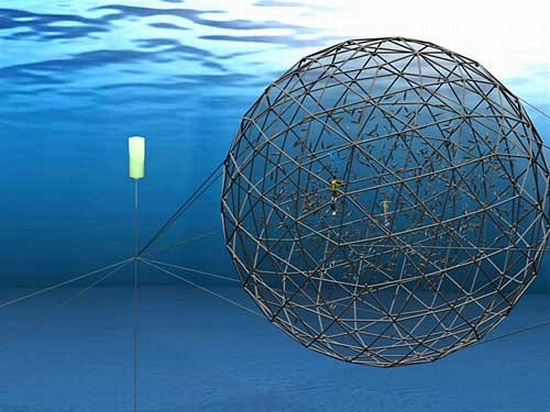 Eco Factor: Submersible net pen for open ocean aquaculture made from recycled materials.
Based in Maine, Ocean Farm Technologies (OFT) is building two new pioneering projects in the deep waters off South Korea and Mexico, that will help the company relocate fish farms away from protected near shore sites. This new advancement has been made possible by OFTs specially engineering submersible net pen they call the Aquapod.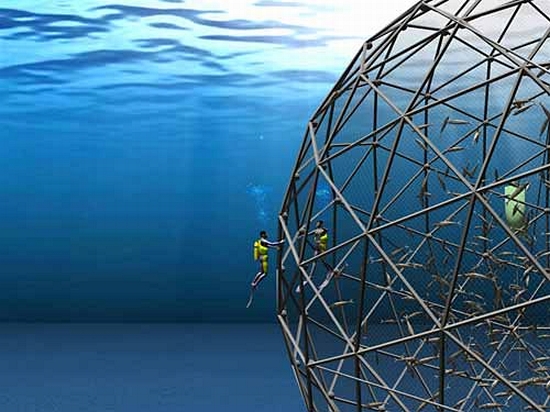 The Aquapod is made from hundreds of triangular panels made from recycled polyethylene, which are covered with steel mesh for strength required to tackle the currents in ocean. Having a volume of 3,625 cubic meters and a diameter of 20 meters, the Aquapods are located several kilometers from the shore in waters around 60m deep.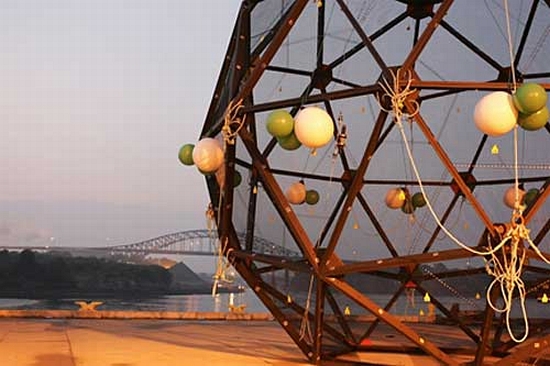 This relocation will help the companies operating these new aquaculture farms sustainable with a considerably lower environmental impact, while optimizing growing conditions. Managed by Okwang Fisheries Union in South Korea and Pesquera Delly in Sonora, Mexico, these new farms will be followed by more Aquapods, which will be delivered later this summer by OFT.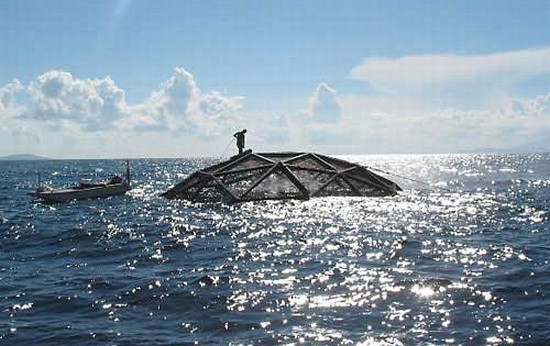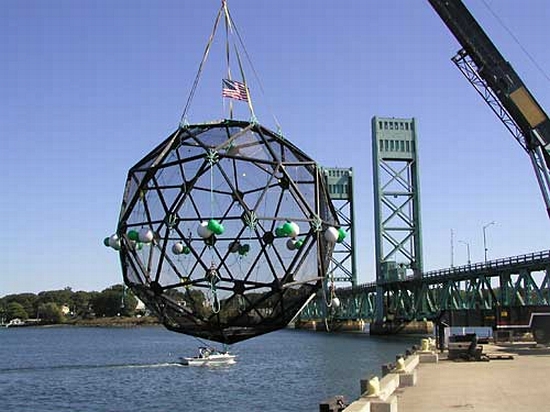 Via: FIS