eco-PERCH: A prefabricated luxury treehouse from Blue Forest
Treehouses are among the one of few options available to get peaceful time with nature. Making it more luxurious might seem to increase the possibility of increased carbon footprint. However, Blue Forest is just ready to deliver their new project, which just changes the trend in treehouse construction. It can accommodate four people with a modern kitchen and a luxurious bathroom. Apart from that, measures included for sustainable construction and energy generation are good enough to make it a self-sustainable unit even if you are in the woods away from the city.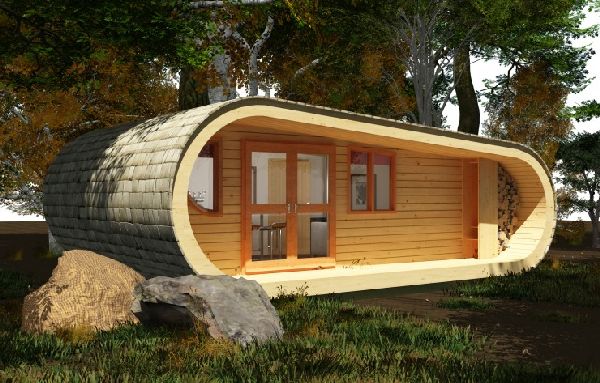 Real wood flooring, low energy LED lights, LPG water heater, rainwater harvesting system, photovoltaic panels on the roof, composting toilet and a methane fuel cell included in this luxury lodge can make it a perfect off grid holiday lodge. The architect has designed the unit keeping in mind that you can install it on the treetop or decide to keep it on the ground. The exteriors too sound wonderful with FSC external tongue and cedar roof shringels. With all these amenities and construction methods, the unit promises a life span of 15 years. However, the expectations of the builder are much more than that.
If these specifications are convincing for you and you have a budget of US$78,800 – US$94,600, then you'll just have to wait for the official launch of eco-PERCH at Grand Designs Live in the second week of March this year.
Via: Gizmag