Eco Motorcycles: Lightweight electric dirt bike from EVolt packs a punch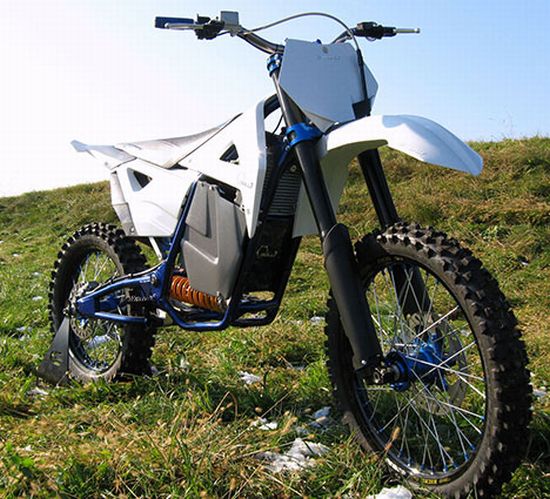 Eco Factor: Zero-emission electric dirt bike from EVolt.
The TTXGP race did make major motorcycle manufacturers bring their electric goodies to the scene, but most of them were basically meant to achieve nerve-wrecking speeds. EVolt is another entrant in the electric motorcycle world, which has gathered some attention not with a speedy motorcycle but with one that can fuel your dirt bike passion. The Italian manufacturer has rolled out the Bull1 electric dirt bike that is lightweight and packs the punch of 480Nm of maximum torque.
Considering that the electric dirt bike weighs just 105kg, the electric brushless motor enables the bike to gather a top speed of about 90km/h. Fueled by 28 LiPo cells, the electric motor has been made waterproof, so much so that the company claims that it can actually be immersed in water. The onboard batteries are good for a dirty ride of over 2 hours. The bike is expected to hit Italian markets sometime later this year for an expected price of about $12,465.
Via: Treehugger/ABG