Eco Motorcycles: Eboard Tracker offers a futuristic ride on a historic motorcycle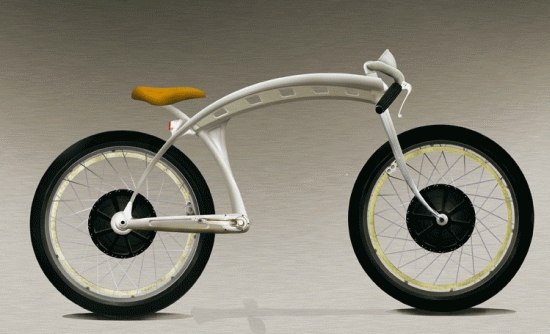 Eco Factor: Zero emission electric motorcycle.
Inspired by vintage motorcycles, the Eboard Tracker by designer Jean François Vicente is a compact and lightweight electric motorcycle that is equipped with hub-motors and pedals to suit a variety of requirements.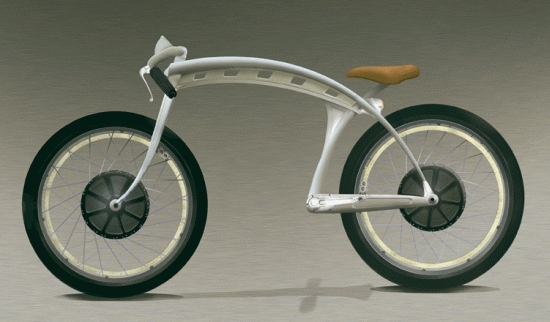 The Eboard Tracker is equipped with a hand throttle instead of electric pedaling and can reach a top speed of about 30mph with good steering abilities. The lightweight of the motorcycle doesn't compromise on safety, as the designer has integrated a beam girder and 2 hydroformed tubes that are welded together to strengthen the steering head.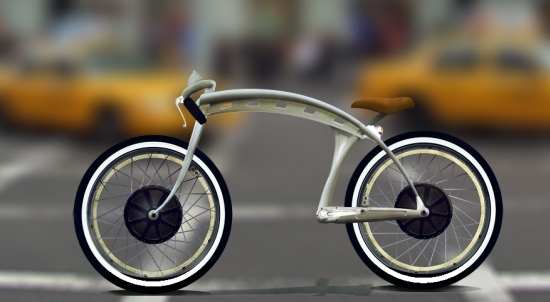 A small computer is integrated on the handlebar that displays the speed, the battery status and estimated time for which the battery will function. If the battery, which is also topped up by a regenerative braking system, gets discharged, the rider can also use the pedal mechanism which comes with a 6-speed transmission for an easier ride.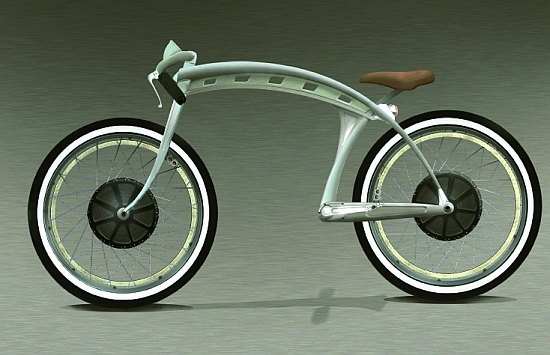 Thanks: [Jean François Vicente]