Eco Motorcycles: College student gives Kawasaki Ninja an electric engine and killing looks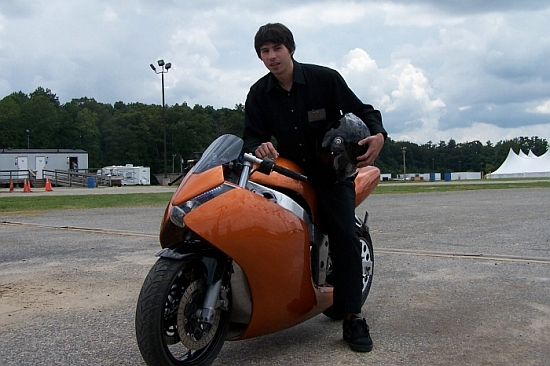 Eco Factor: Zero emission motorcycle runs on an electric engine.
For Tom Miceli, a student at the Appalachian State University, two months was all the time he got to complete his final year project. He didn't waste time on thinking but got straight to work and built his dream, which he refers to as Ion. The Ion is one of coolest electric motorcycles we've ever seen and has been made in just two months from an old Kawasaki ZX6 Ninja.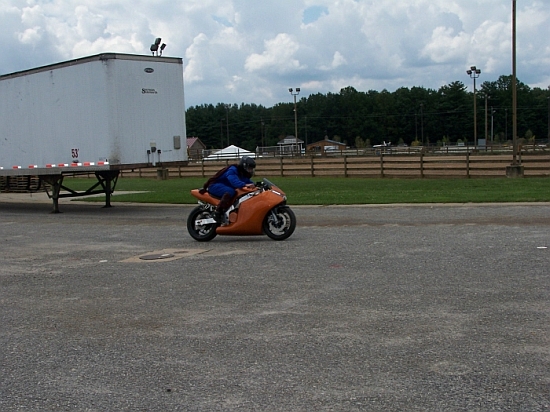 After stripping the Ninja to a rolling chassis, Tom replaced the factory-fitted 600cc engine with two dozen 40Ah lithium iron phosphate batteries that generate an output of 3KWh, which powers a 6.75-inch AC motor rated at 43hp and 95ft-lbs of torque.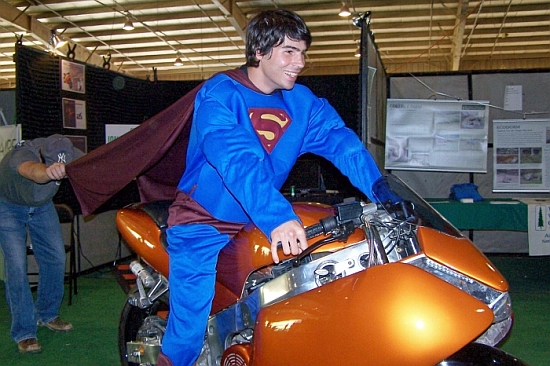 With no change in the weight of the motorcycle or its center of gravity, despite the use of polystyrene foam to create a form, the motorcycle hits a top speed of 70mph with a range of about 60 miles.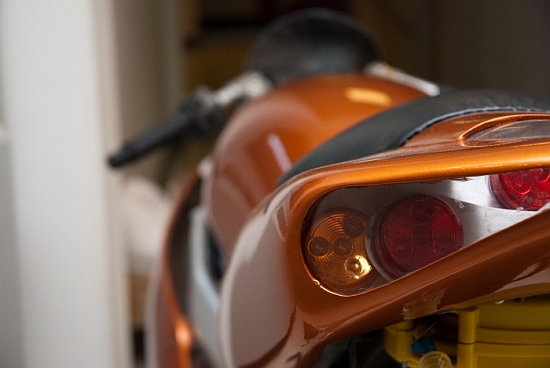 With $12,000 already spent on the modifications, the inventor is planning to go a little further with better 60Ah batteries and a custom-made two-speed transmission system, which will make the bike hit 50mph in first and 100-plus in second.
Images Via: Coroflot
Via: Autopia