Eco Interiors: Living kitchen nourishes plants with kitchen waste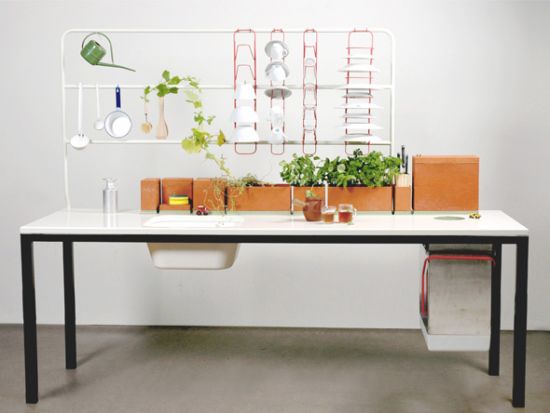 Eco Factor: Living kitchen allows you to grow herbs with kitchen waste.
Cooking food always comes with the added trouble of disposing of the waste in an ecofriendly way. Well, if you live in a farm house, the kitchen waste can be used to feed cattle, but in an urban world the same waste emits a disgusting odor if left unattended for a couple of days. While feeding animals in the urban world doesn't seem the case, feeding herbs that can be a part of your food seems great.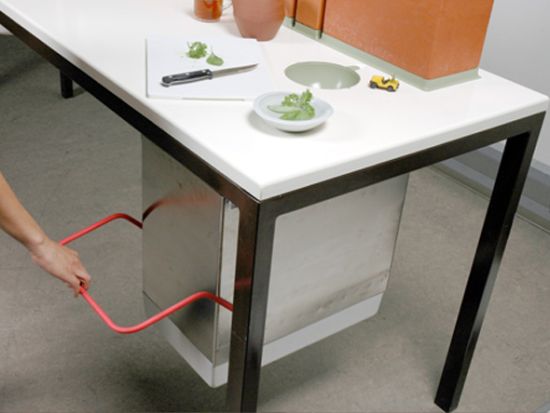 Studio Gorm has designed a stunning eco-kitchen for all those eco-minded souls out there who don't want the waste food to go down the dustbin. The living kitchen allows you to grow fresh herbs, nourishing them with water that drips from the dish racks and fertilizing them with freshly prepared compost, which the built-in waste food worm composter will deliver. Now, that's what we call a neat idea!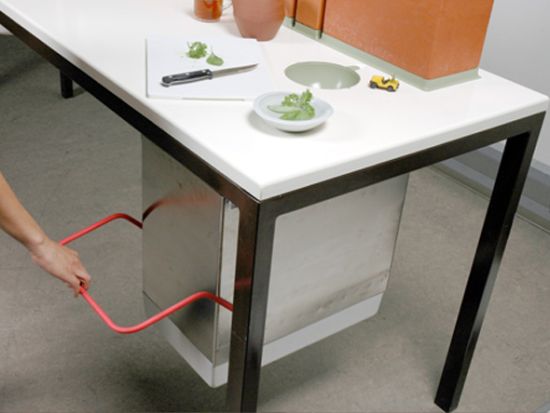 The Dark Side:
Rather than calling it a kitchen, it would be better to term it a chopping table and a composter, since there is no provision on the countertop to cook food.
Via: HomeTone/DesignerBlog