Eco Interiors: Legacy Hydrocart for year-round supply of fresh veggies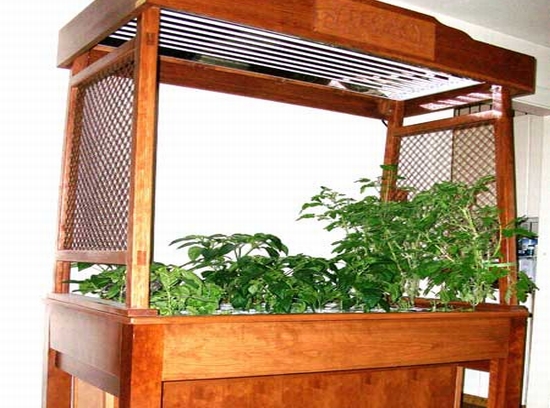 Eco Factor: Hydroponic gardening system for green interiors.
The Legacy Hydrocart ensures that your family food is as hygienic as it should be with no pesticides and harmful fertilizers to be used. The indoor hydroponic gardening system provides you with a fresh supply of organic vegetables and fruits that grow up to 3 times faster than traditional dirt gardens.
Made from hand crafted solar hard wood, the systems is self-watering, self-fertilizing, self-lighting and the overall design can make your interiors look better. The system is based on the most dynamic form of hydroponic gardening – Aeroponics, which accounts for the ultra-fast growth of veggies and fruits. The $3995 system can be ordered at the Legacy store.