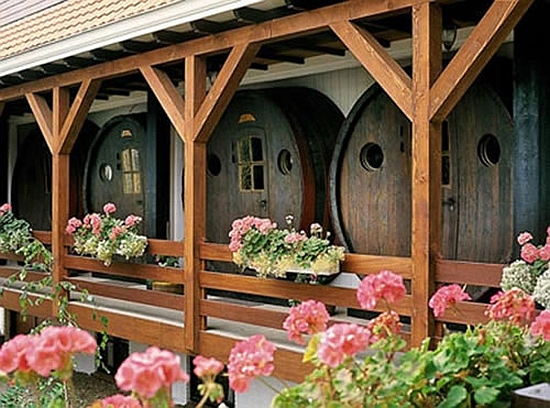 Eco Factor: Hotel rooms crafted from recycled wine casks.
Drinking wine is the passion of millions of people worldwide, however, if you love wine more than anything else in the world, then the De Vrouwe van Stavoren Hotel in the Netherlands would surely make your passion bloom. The hotel authorities here do serve you wine, but what sets it apart from others in the world is the place where they make you sleep.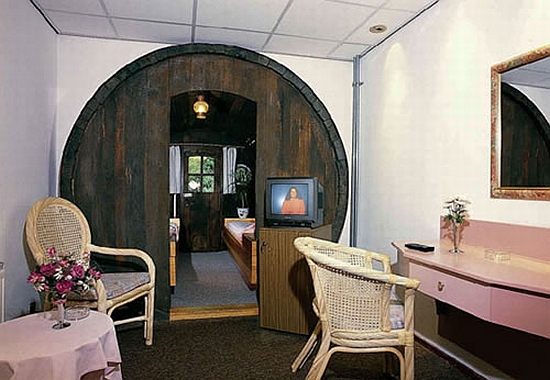 The hotel rooms here are not made of concrete, but are developed from re-purposed wine casks that once stored a whopping 15,000 liters of wine. The rooms here have all the basic facilities that you'd expect in a hotel. For the holiday season you can rent one of the four available wine rooms for $150, and for a cheaper deal visit this place during off-season months and you'll be able to spend a night for as little as $40.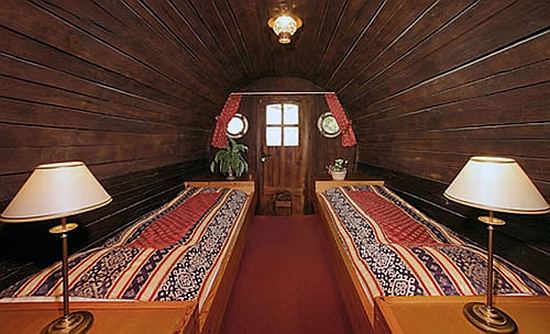 The Dark Side:
Living inside a wine cask would be a once in a lifetime experience. However, with just four rooms we are not sure how many people would actually be able to have that experience during their lifetime.
Via: GreenUpgrader/GreenPacks