Eco Homes: Weaver's Nest – Following birds for carbon neutrality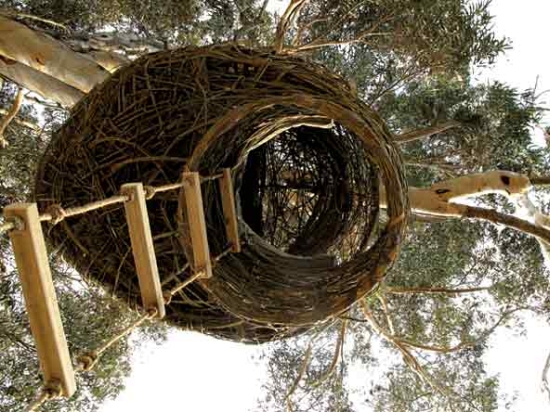 Eco Factor: Sustainable tree house made from natural materials.
Birds usually craft their houses from salvaged materials on trees where they can be safe. Porky Hefer from South African Animal Farm is trying to copy the genius of birds for a carbon neutral dwelling called the Weaver's Nest. The designer claims that instead of being a place to spend the weekend in a sustainable fashion, the Weaver's nest is more of an artwork made from green and natural materials.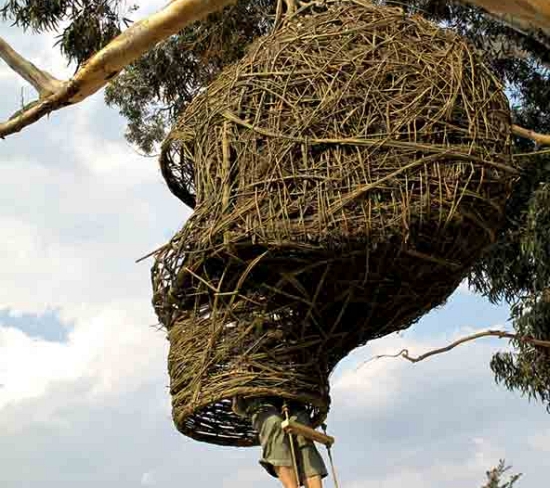 The Weaver's Nest has been commissioned by Southern Guild as an art piece and it blurs the lines between art and design. The structure is created from a mild steel frame, which is woven with tree species and filled with thatching reed. The nest is large enough to house two adults and a small child.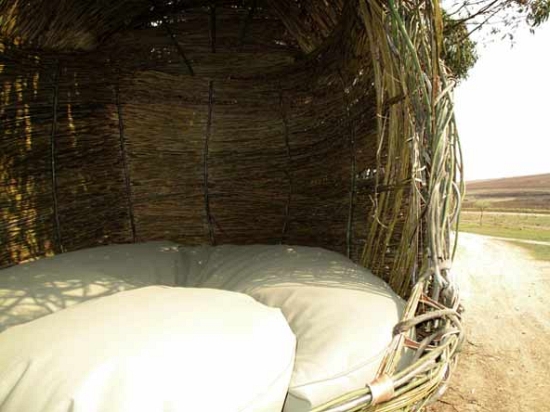 The green treehouse is to be hung three meters off the ground and is tied safely to the trees. The treehouse is accessed via a rope latter that can be rolled up and stored to prevent any uncalled visitors to enter the green premises. The only downside of the structure is that just like a bird's nest, the Weaver's Nest isn't waterproof, but Porky claims that he is working on an overnight version, which will be more comfortable and waterproof.