Eco Homes: Solar Sheep – Hi-tech solar roof coupled with low-tech sheep wool insulation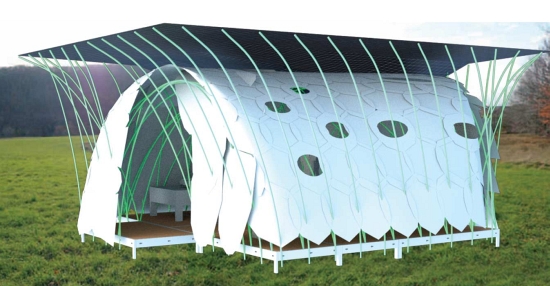 Eco Factor: Self-sufficient home harnesses solar energy and harvests rainwater.
Keeping up with its task to merging technology with biology, BIOS Architects has designed an ecofriendly, self-sufficient dwelling of tomorrow – The Solar Sheep. The portable dwelling is fully adaptable to the change in environment and climate due to the modular construction approach designed by BIOS. The modular dwelling is constructed using bamboo and harnesses solar energy and harvests rainwater for the inhabitants.
The bamboo structure that gives the needed strength to the building holds a duo of hi-tech skins – an upper skin to harvest rainwater and generate solar electricity and a lower skin that carries removable tiles which are made of felted sheep's wool. The upper skin is made from thin-film solar panels, which are laminated between two layers of heavy duty polyethylene.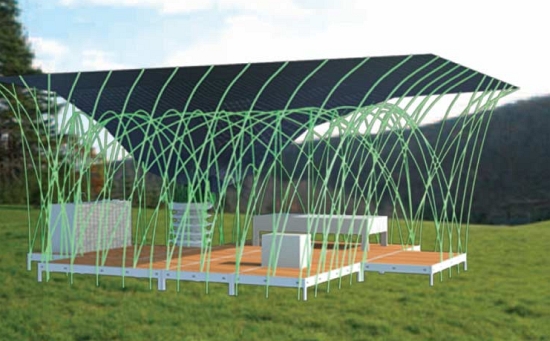 The floor is made up of 4' X 8' prefabricated panels that are based on the Japanese Tatami system. These panels can be configured in different styles to meet the requirements of the user. The kitchenette unit is the basic of the design which draws rainwater from the catchment barrel for washing and expels gray water into a machine for treatment and re-use.
Via: BIOSArch